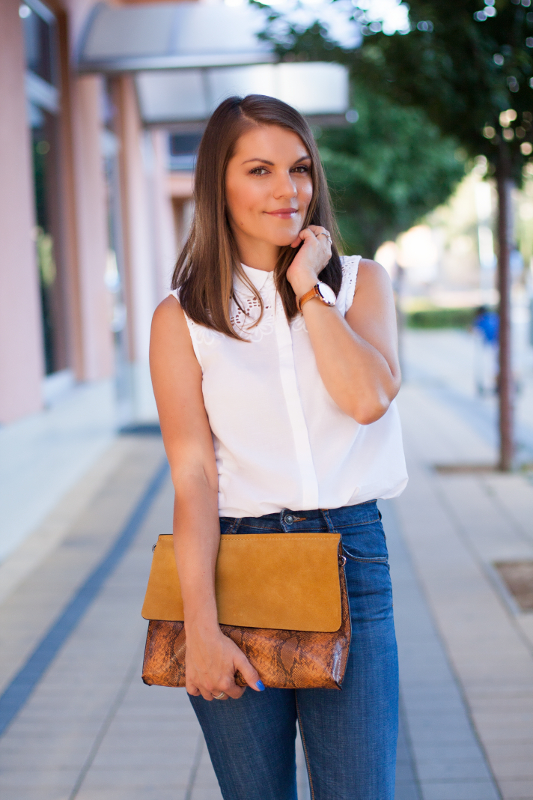 Ahojte a vitajte na blogu. Dúfam, že ste mali pohodový víkend. Ak sledujete môj Instagram, tak ste určite zaznamenali náhľad môjho piatkového outfitu. A ak čítate môj blog pravidelne, určite tiež viete, že rada nakupujem vo výpredajoch, ktorým som ani tento krát neodolala. A tak mi v šatníku pribudlo hneď niekoľko kúskov, ktoré Vám postupne ukážem. Dnes to bude o béžových oxfordkách, ktoré som si zamilovala.
Na bežný deň nosím najradšej topánky bez opätku, mokasíny, slipony, šľapky, sandále, no  jedny mi do zbierky ešte chýbali. Už som po nich pokukovala dlhšie a keď som ich uvidela v zľave, bolo rozhodnuté. So mnou je to ľahké, netreba ma dlho prehovárať. Kedže mám rada kontrasty a oxfordky sú do panského štýlu, tak som k nim doladila ženskú blúzku s výšivkou. Môžu sa nosiť aj k formálnym šatám do práce, alebo k sukni , či s denimom a vyzerá to skvele. Ja som volila skôr ležérny, mestský štýl. Outfit som ozvláštnila dyňovo-žltou kabelkou. Je to síce jesenná farba, ale môže sa kľudne nosiť aj v lete, čo myslíte? Akákoľvek farebná (fuksiová, kráľovská modrá, či zelená ) kabelka bude príjemné oživenie celého looku. A môžem vyraziť. 🙂
Top: Asos (podobný tu)
Rifle: Zara (podobné tu)
Topánky: Zara (podobné tu a tu)
Kabelka: Zara (podobná tu)
Hodinky: Michael Kors
Fotky: Jefferson Kenji
Ďakujem pekne za prečítanie, dúfam, že sa Vám článok páčil. Keď tak mi dajte vedieť dolu do komentu, alebo mi napíšte či tiež vlastníte podobný pár topánok a s čím ich kombinujete najradšej. Prípadne,  čo ste si kúpili vo výpredajoch vy? Majte sa krásne. ♥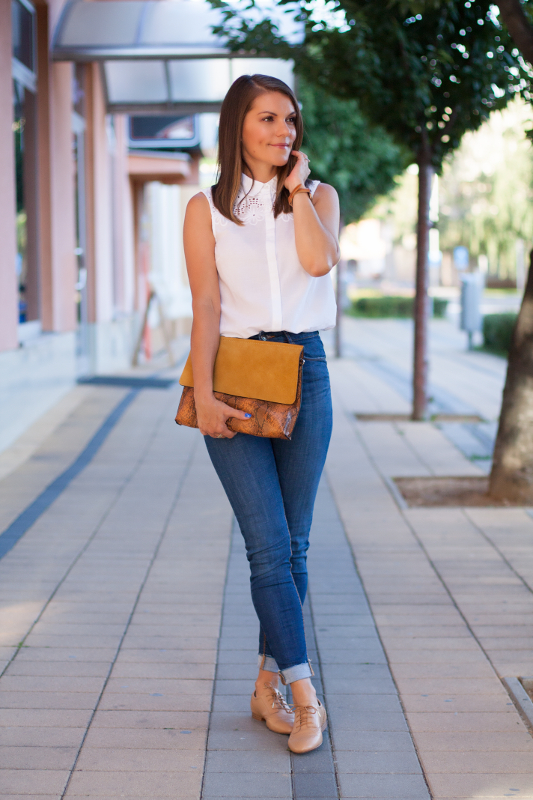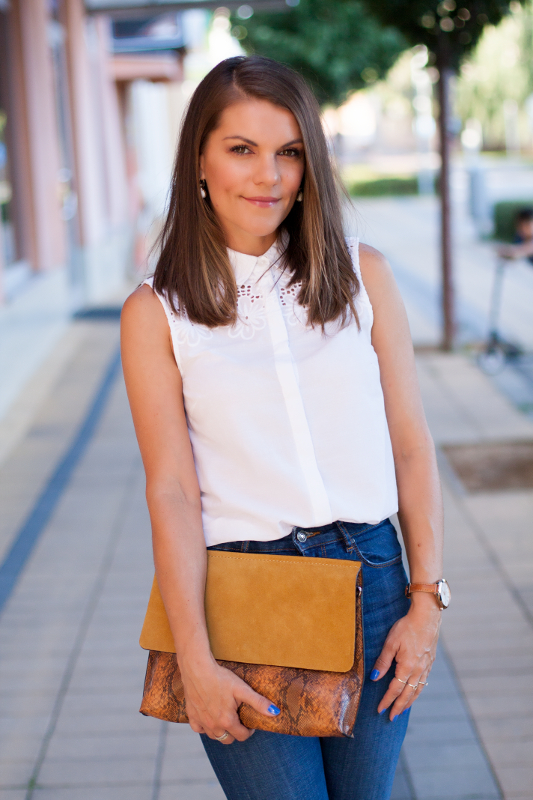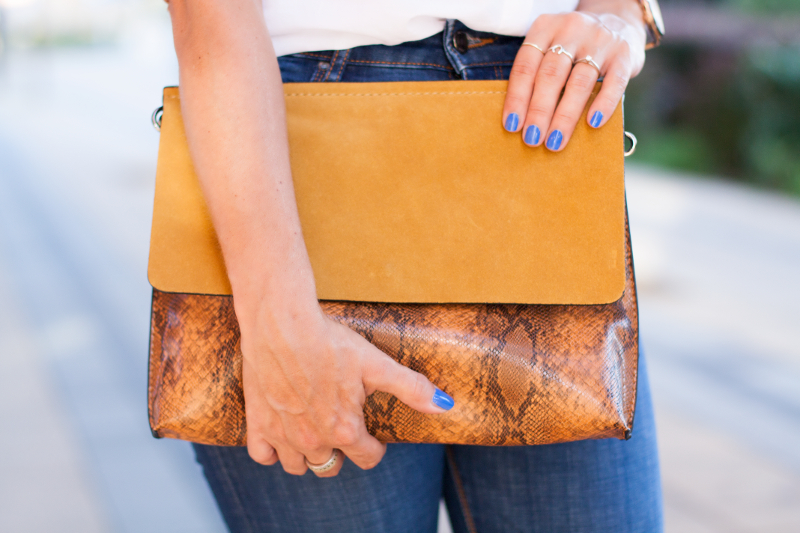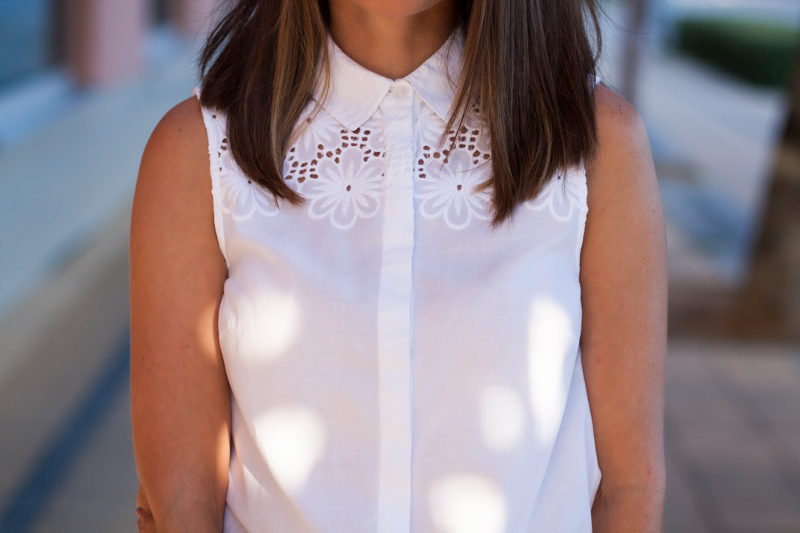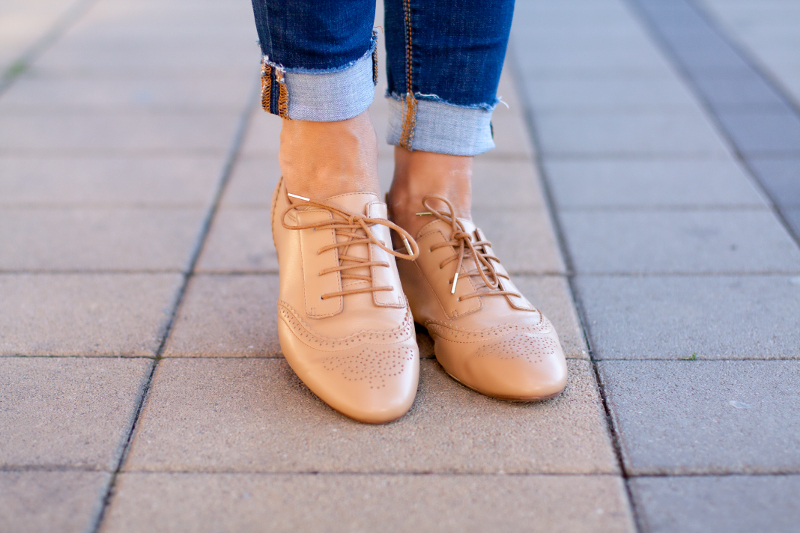 ♦ ♦ ♦ ♦ ♦ ♦ ♦ ♦ ♦ ♦ ♦ ♦ ♦ ♦
Hello guys and welcome to my blog. I hope you had a great weekend. If you follow me on instagram, you probably have noticed a sneak peek of my Friday's outfit already. And if you read my blog regularly, you might also know I love shopping on sales (who doesn't? Right?) and I gave in again. So I added a couple of fresh items to my closet, which I am going to show you soon in other outfits too. Today is going to be about my new lovely oxford flats, that I absolutely adore.
Every day I wear flats moccasins, loafers, slipons, sandals etc. I like to be comfortable and don't wear heels much, only when I go out on weekends. I was eyeing these for some time. It was worth to wait until they came on sale and it was decided. I love contrasts in outfit so I combined oxford flats that are more masculine style with a white blouse with a feminine embroidered blouse. You can wear it on a formal occasion with dress to work, or smart casual with skirt or denim and it looks great too. I opted for comfortable city style. I accessorized the outfit with a curry yellow clutch that brighten up the whole look. I know, it is more of autumn color, but I think it can be worn in the summer too. What do you think? And I am all set for the day.
Top: Asos
Jeans: Zara
Shoes: Zara
Handbag: Zara
Watch: Michael Kors
Photos: Jefferson Kenji
 Thank you very much for reading. I hope you like this article. Let me know if you own a pair of oxford flats yourself, or something similar. What is your favorite way to style it? You can also write me, what you have bought on sales recently? Have a great day. Until next time. ♥