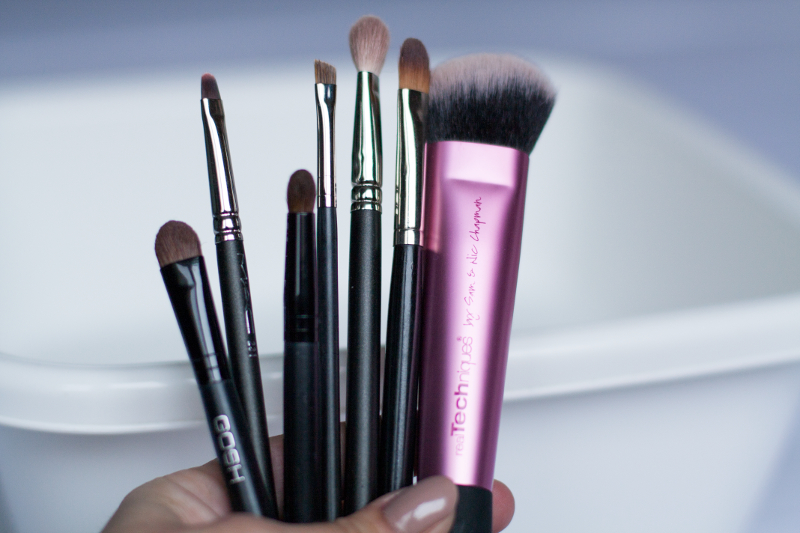 Ahoj a vitajte na blogu. Dúfam, že sa máte dobre, veď je piatok. Huráá. Dnes som si pre Vás pripravila článok o tom, ako si čistím štetce. Ty si čistíš štetce? A na čo? :o) Vedeli ste, že 73% žien si nikdy nečistí štetce? Oops. Len si predstavte, ako na Vás tie potvorky baktérie a fungi všade číhajú. Len preto, že ich tam nevidíme neznamená, že tam nie sú. Ale nechcem Vás tu strašiť, pokiaľ si čistíte štetce, tak Vám gratulujem a naďalej v tom pokračujte. Ak nie, tak nikdy nie je neskoro s tým začať.

Štetce si čistím minimálne raz, či dva krát do mesiaca vo vodnom kúpeli, ktorý odstráni make up a usadený prach. Tiež používam antibakteriálny sprej na makeup a štetce, keď som v časovej tiesni. Popravde, nie vždy som si ich čistila tak poctivo, ako to robím teraz. Niektoré si čistím hňed po použití, ako napríklad štetec na aplikáciu gelových liniek, rúžu a korektoru. Na vodný kúpeľ si od nášho drobca vždy "požičiam" jeho detský šampón Burt's Bees, v ktorom ich jemne vyumývam, aby som vlasy štetca nepoškodila. Inak môžete použiť akýkoľvek detský šampón. Ja ho používam nielen preto, že krásne vonia, ale je tiež jemný k pokožke aj štetinám. Ich časté umývanie v agresívnych prouktoch ich môže znehodnotiť. V obrúsku utrem zvyšky vody a nechám voľne vysušiť na uteráku. Keď už mám štetce pekne suché, nastriekam na ne ešte antibakteriálny sprej na štetce z 15cm diaľky. Obrúskom jemne vysuším. Sprej zabije 99,99% baktérií a fungi, ktoré vodný kúpeľ nedokáže zničiť a tiež odstráni prebytočné oleje z produktov. Je to taká moja poistka a môžem ihneď používať.
Ďakujem pekne za prečítanie, dúfam, že sa Vám článok páčil. Dájte mi vedieť dolu do komentu, či si štetce čistíte a ako často. Aké produkty pri tom používate a či ste s nimi spokojné. Majte krásny víkend. ♥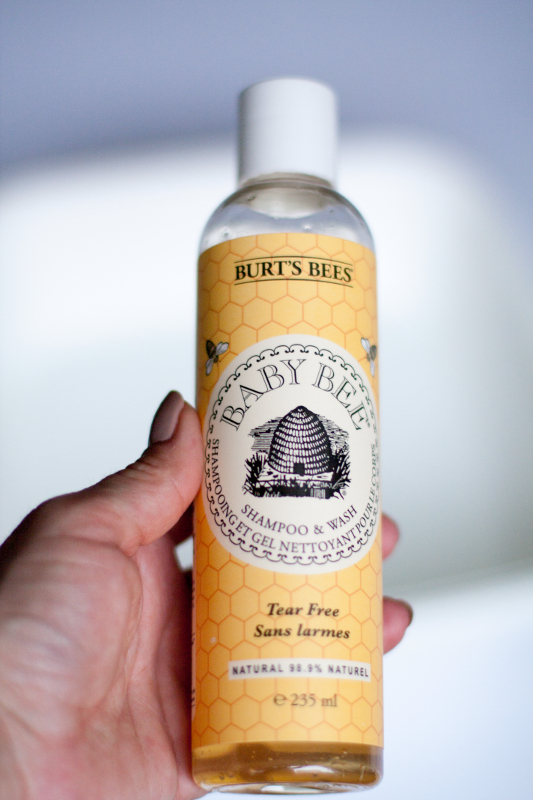 Burt's Bees detský šampón 235ml. Len si ho požičiavam. Just borrowing. Psst. 🙂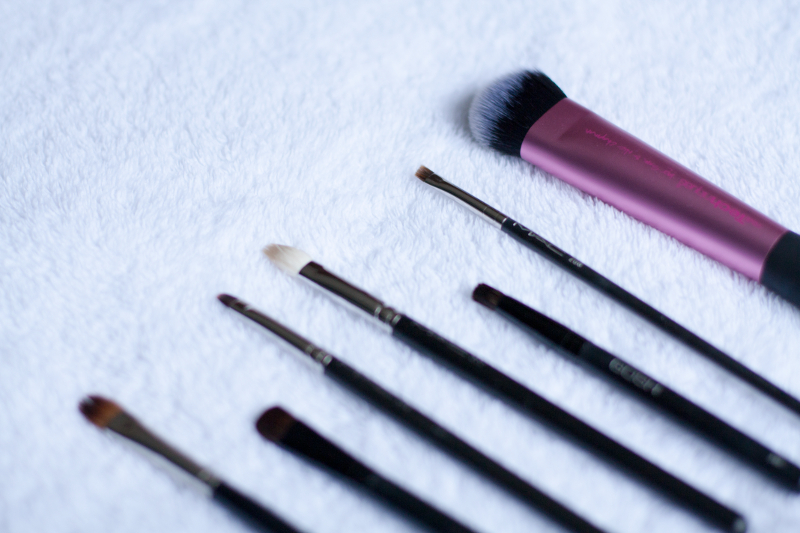 Sušíme a sušíme. 🙂 Trvá to celú večnosť, ale výsledokom Vám budú krásne čisté štetce. It takes ages but it's worth doing!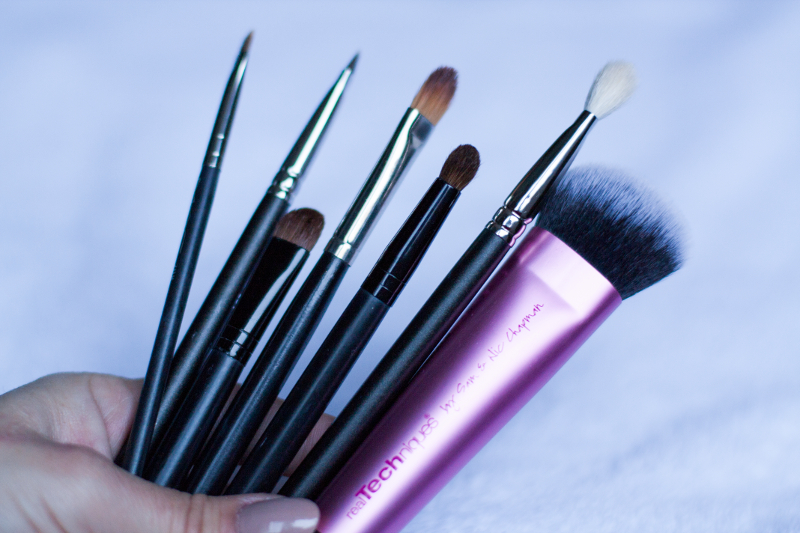 Ako nové, ready to use! 😉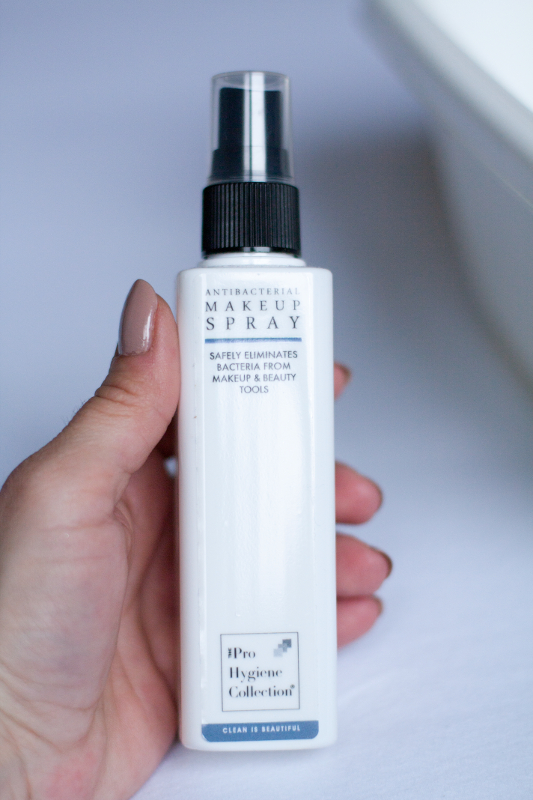 Antibakteriálny sprej na makeup a štetce 100ml
♦ ♦ ♦ ♦ ♦ ♦ ♦ ♦ ♦ ♦ ♦ ♦ ♦ ♦ ♦
Hello and welcome to my blog. I hope you are all well. It's Friday. Yaay! Today I will write about how I clean my brushes. You do what? Clean your brushes? What for? :o) Did you know that 73% of women never clean their brushes? Yikes. Just imagine all those bacteria and fungi lurking everywhere. Just because we don't see them, it doesn't mean there are not there! But I don't mean to scare you or anything. If you clean your brushes congratulation and well done. Please continue doing so. And if not, it's never too late to start.
I clean my brushes at least one or two time per month in a shampoo bath, which cleans off make up and accumulated dust. I also use an antibacterial spray for make up and tools when I'm in hurry. Some of my brushes I clean straight after use, like for example brush for gel liner, lipstick and concealer application. I always borrow Burt's Bees baby shampoo from our little one, it's not so aggressive and smells gorgeous. I wash it gently not to damage bristles. I dry it with a paper towel and let them dry naturally. After it's all nicely dried, I spray it with an antibacterial make up and tool spray from approx. 15cm away and gently dry. It kills 99,99% of bacteria and fungi, which shampoo bath won't be able to. It also cleans off any leftover oils from used make up products. It is my insurance and now I'm ready to use them immediately.
Thank you very much for reading. I hope you found how I clean my make up brushes article useful. If so, please let me know in the comment section down below. Let me know if you clean your brushes, how often and what products do you use? Have a lovely weekend and happy cleaning. ♥