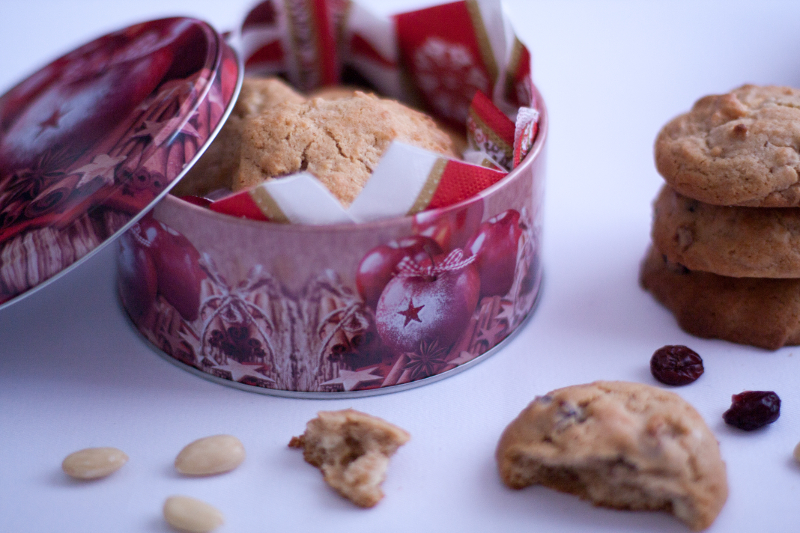 Ahoj a vitajte na blogu. Dnes sa tu znovu kuchtí a zase sladké, ja viem… 😀 S blížiacimi Vianocami sa to ani inak nedá. Ja pečiem celkom rada, ale musím mať na to náladu a čas samozrejme. Ako ste na tom vy? Viacero z Vás ste si pýtali recept a tak som sa rozhodla , že ho dám na blog. Tu sa určite nestratí a kedykoľvek si ho môžete vyhľadať. Je to nenáročný recept, ktorý už mám overený, odskúšaný, upravený a zatiaľ sa vždy podarili. 🙂

Ingrediencie:
400g nasekanej bielej čokolády
200g masla na kocky
2 vajcia
100g hnedého trstinového cukru
2 čl vanilkového extraktu
175g bielej múky (tú si môžete nakombinovať podľa chuti)
175g pohánkovej múky
2 čl kypriaceho prášku
1 čl škorice
100g sušených brusníc
100g nasekaných mandlí

Postup:
Maslo si najkrájame na kocky a necháme ho dobre zmäknúť, aby sa s ním lepšie pracovalo. Vo vačšej miske si nad parou rozpustíme 170g bielej čokolády a necháme chvíľu vychľadnúť. Pridáme maslo, cukor, vajcia, vanilkový extrakt a mixérom vyšľaháme do hladka. Vmiešame múku, kypriaci prášok, škoricu, brusnice, nasekané mandle a zvyšok nasekanej čokolády. Z cesta vytvárame malé guľky lyžičkou na zmrzlinu, kľudne aj rukami, či čajovou lyžičkou a kladieme v rozostupoch na plech. Ten si vyložíme papierom na pečenie a pečieme na 180°C cca 12-15min, zaleží od rúry. Necháme na plechu pár minút, aby stvrdli a chladíme na mriežke. Vyšlo mi okolo 40 kúskov. Dobrú chuť.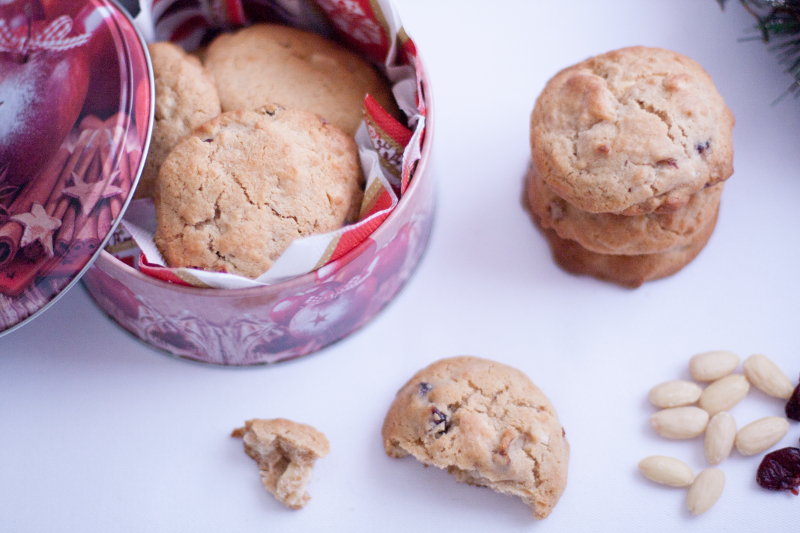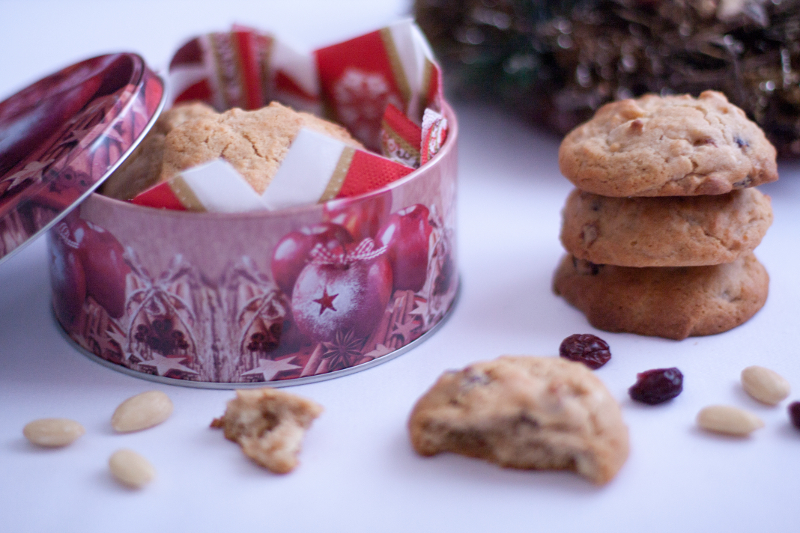 Ďakujem pekne za prečítanie a Vašu podporu, dúfam, že sa Vám článok páčil. Keď tak dajte mi vedieť dolu do komentu, či pečiete a čo zvyknete piecť na Vianoce vy? Aké sú Vaše obľúbené recepty, keď tak sem s nimi. Majte sa krásne. ♥