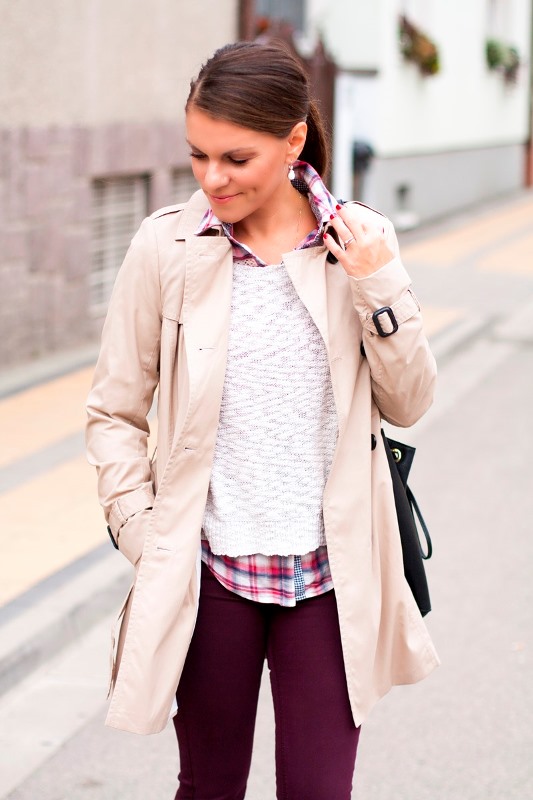 Dobré ráno a vitajte na blogu. Dúfam, že ste si užili pohodový víkend. Po dlhšej prestávke sa znovu hlásím s novým outfitovým článkom. Cez víkend sa riadne ochladilo a ja už začínam s prvým vrstvením. Ručička na teplomery dnes ráno ukazovala 6°C a to už sa treba poriadne obaliť, čo myslíte? 🙂
Dnešný outfit je taká klasika, jednoduchý, na bežné, každodenné nosenie do školy, do práce, či na rande. V dnešnom outfite mixujem dva rôzne vzory a moje obľúbené kúsky ako károvaná košeľa, kotníkové čižmy a trench. Káro s leopardím vzorom podľa môjho názoru okorenia každý ležérny outfit.  Kombinácia rôznych vzorov, nie je už ničím výnimočná, i keď veľa z Vás má z toho určite obavy a bojí sa ich kombinovať. Určite si to vyskúšajte, je to zábava experimentovať s rôznymi vzormi. Ďaľšia obľúbená sú pásiky a kvetovaný, či leopardí vzor. A čo vy, tiež máte niejakú obľúbenú kombináciu?
Košeľa: Reserved (podobná tu)
Pulover: Mango (podobný tu)
Rifle: Stradivarius (podobné tu)
Kabát: Stradivarius (podobný tu)
Topánky: DolceVita (podobné tu a tu)
Kabelka: Michael Kors (podobná tu)
Fotky: Jefferson Kenji
Ďakujem pekne za prečítanie a podporu. Dúfam, že sa Vám outfit páčil, keď tak mi dajte vedieť dolu do komentu, alebo lajkom na facebooku, či srdiečkom na instagrame. Krásny deň. ♥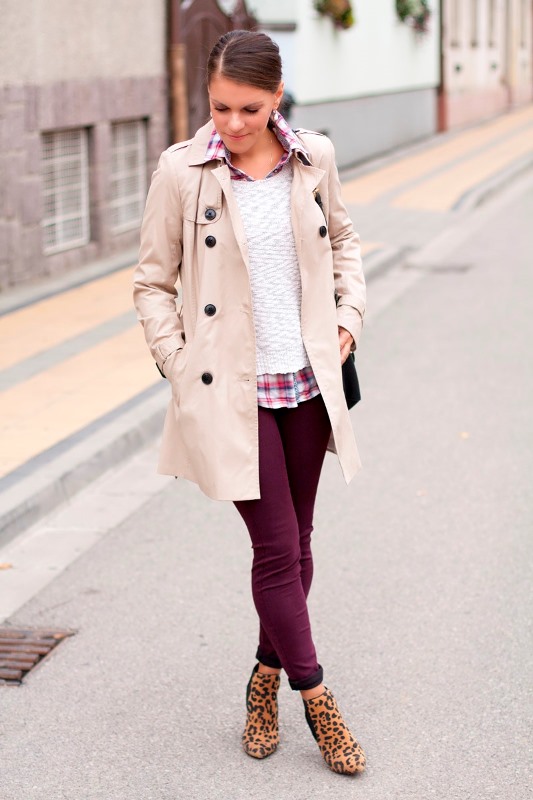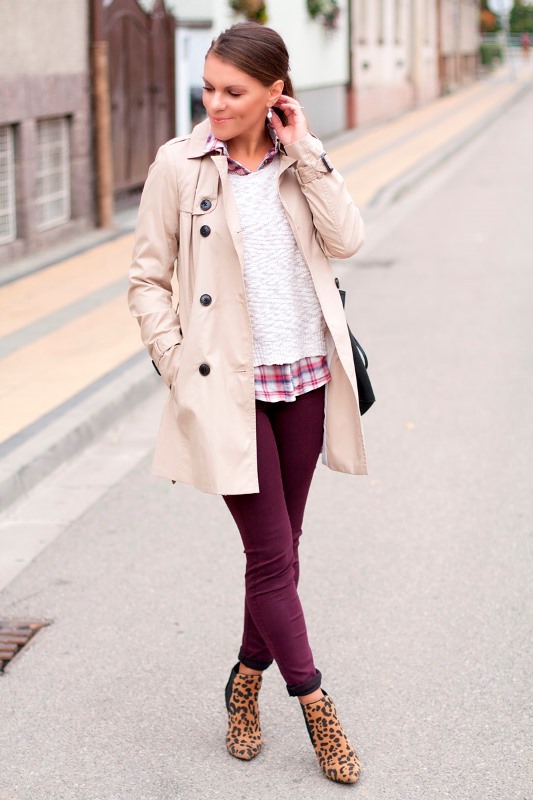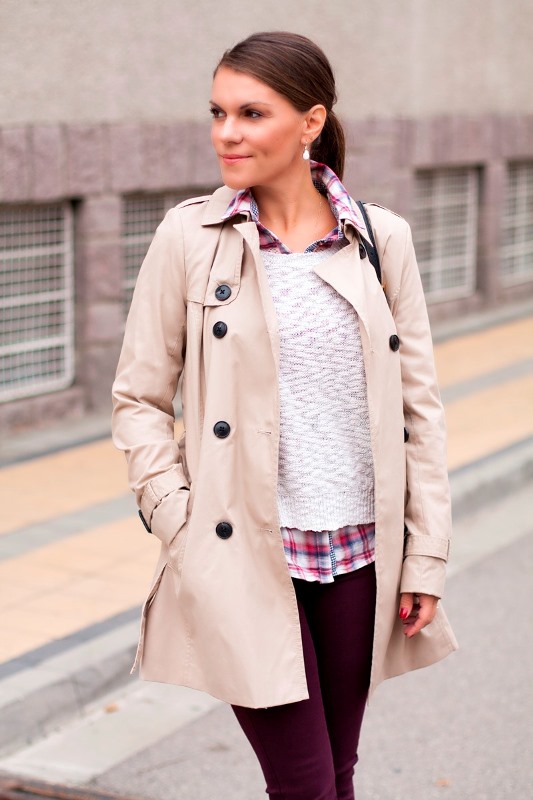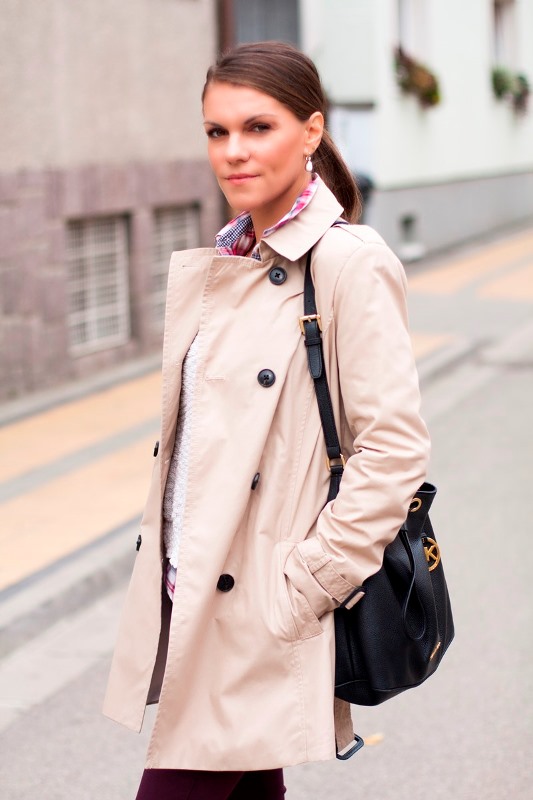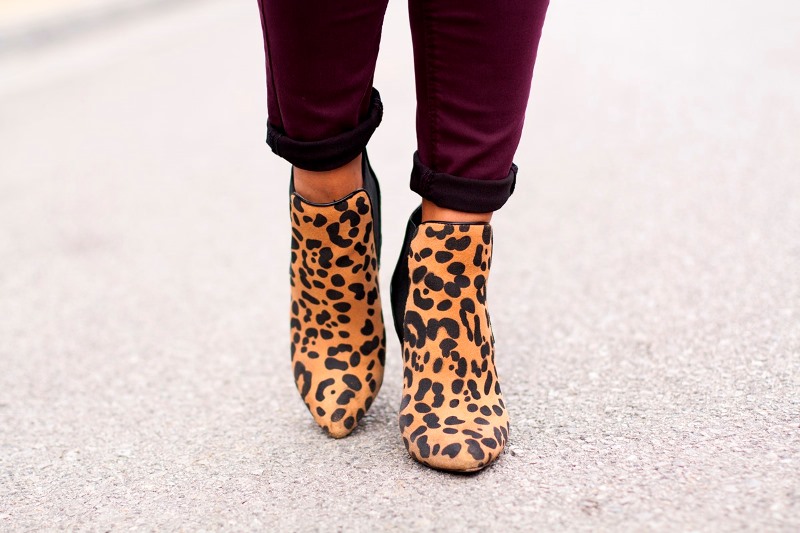 ♦ ♦ ♦ ♦ ♦ ♦ ♦ ♦ ♦ ♦ ♦ ♦ ♦ ♦
Good morning everyone and welcome to my blog. I hope you enjoyed your weekend. After a week break I'm here with another outfit article. The temperature dropped over the weekend to 6°C and that is the time when I really start enjoying layers. How about you?
Today's outfit is such a classic, simple casual outfit suitable for work, school, brunch with girls and more with a little twist. I'm mixing two different patterns and my favorite pieces in my closet such as plaid shirt, leopard ankle boots and trench coat. Plaid with leopard can spice up any casual outfit in my opinion. Mixing patterns isn't anything new or revolutionary in fashion even tough many of you are afraid to mix it. I suggest you try it out, it's so much fun to experiment with different patterns and see which suits you the best. My other favorite is combining stripes with floral or leopard pattern. How about you? Do you have any favorite too?
Top: Reserved (similar here)
Pullover: Mango (similar here)
Jeans: Stradivarius (similar here)
Coat: Stradivarius (similar here)
Shoes: DolceVita (similar here and here)
Handbag: Michael Kors (similar here)
Photos by: Jefferson Kenji
 Thank you very much for reading and your supprot. I hope you liked this outfit, if so let me know in comment section down below or support me with like on facebook, or heart me on instagram. Have a great day. ♥