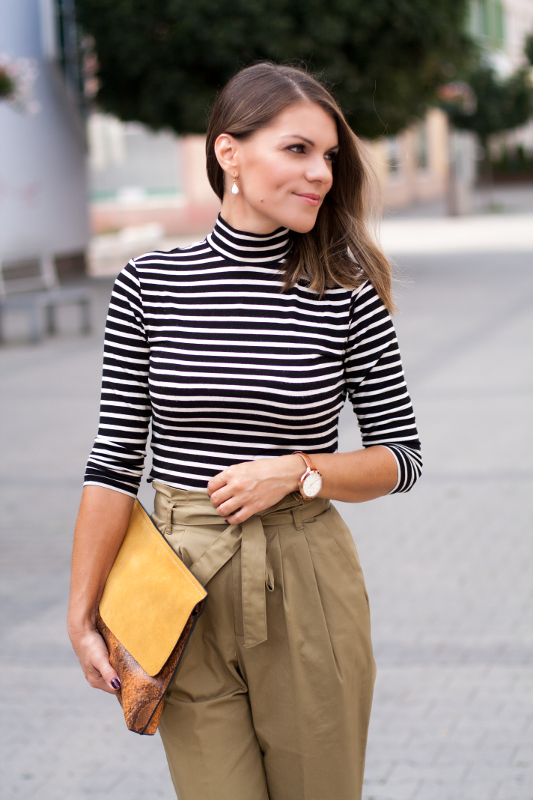 Ahoj a vitajte na blogu. Dúfam, že ste si užili krásny, slnečný víkend. Dnes veľmi krátky článok o mojom sobotňajšom outfite a malá súťaž. Na sebe mám obľúbené sáčkové nohavice (paperbag waist trousers) s pásikmi a novými tehlovými lodičkami. Pôvodne som chcela červné lodičky, ale tie pravé nemôžem akosi zohnať, buď mi nesedí veľkosť, alebo dĺžka opätku. Tieto sú tak akurát. Ani príliš vysoké, ani príliš nízke. V tomto outfite sa ani jedna farba neopakuje dva krát, nie vždy musí všetko spolu farbne ladiť, úplne postačí, ak sa farby vzájomne dopĺňajú a výsledok môže byť tiež zaujímavý. Čo poviete?
Top: H&M (podobný tu)
Nohavice: Zara (podobné tu)
Topánky: Mango (podobné tu)
Kabelka: Zara (podobná tu)
Hodinky: Michael Kors
Fotky: Jefferson Kenji
A teraz k súťaži, vyhrať môžete guličkové náušnice z magnezitu od KlenotyHematit.
Zapojiť sa môže každý, kto splní jednoduché podmienky. Stačí sledovať môj blog aspoň na jednej zo sociálnych sietí, Facebook, alebo Instagram a ste v hre. Dolu do komentu mi napíšte svoj Email a meno pod ktorým môj blog sledujete. Súťaž končí v piatok 30. 9. 2016 o 12:00 a výherkyňu vyhlásim na FB stránke. Držím palce! ♥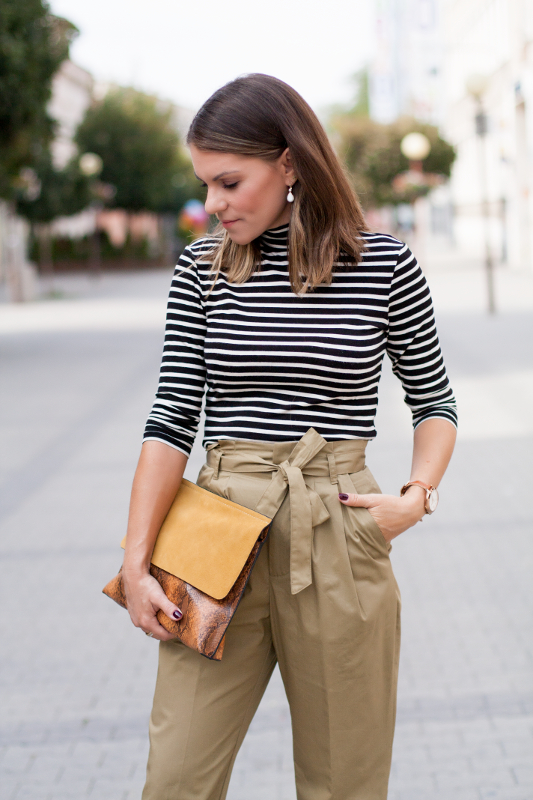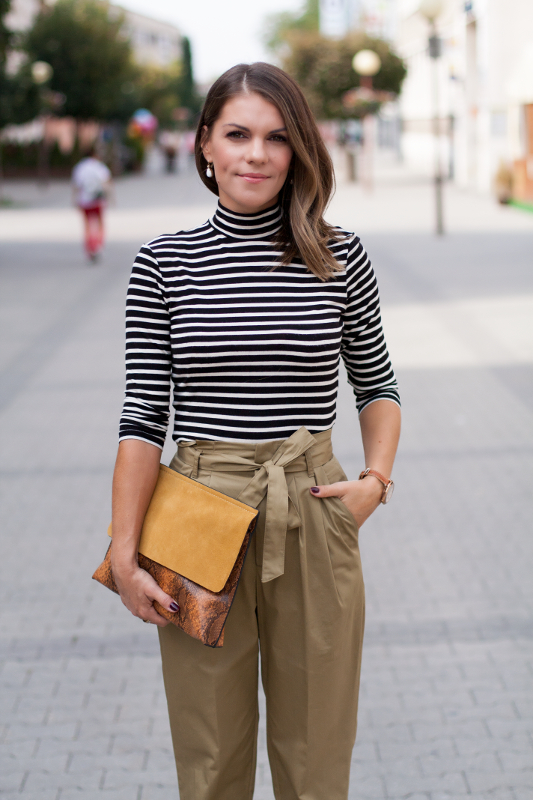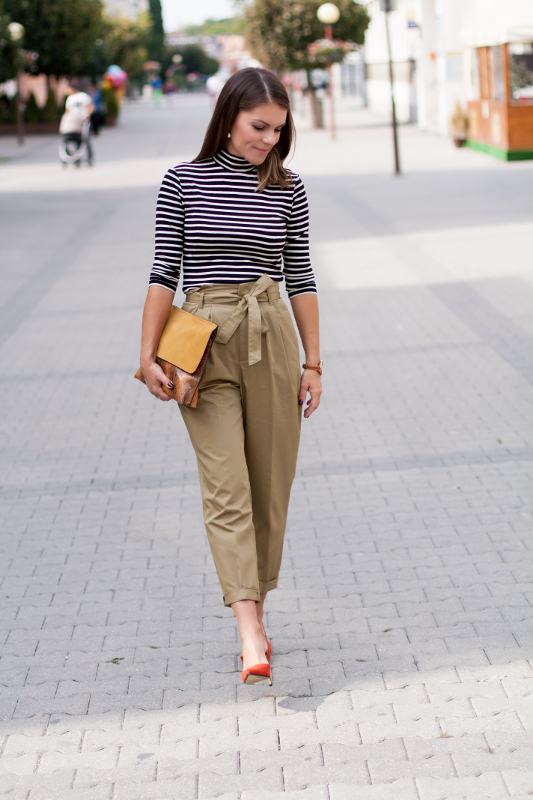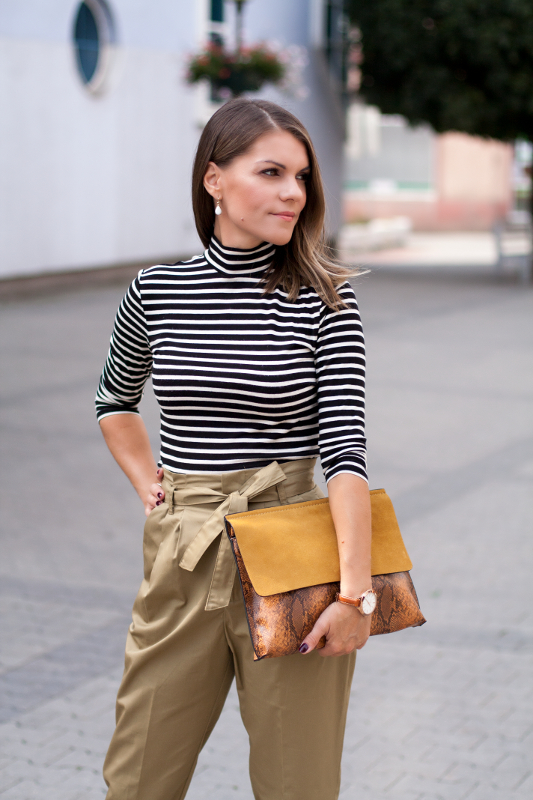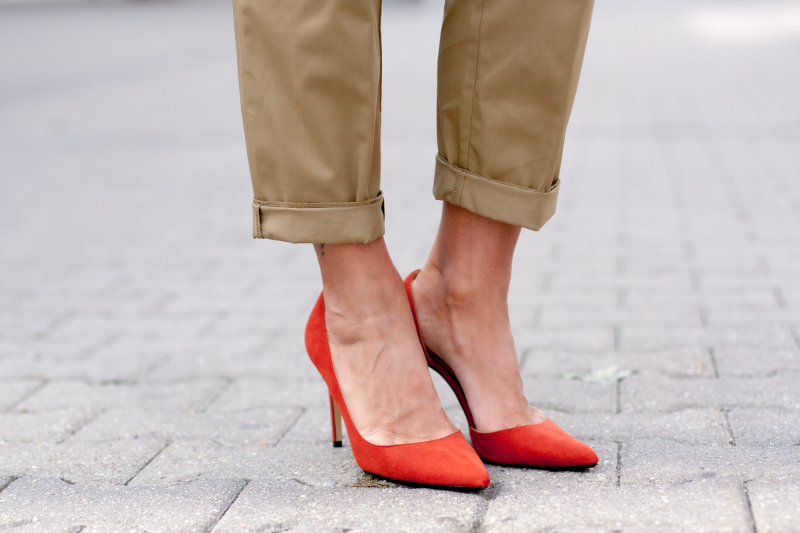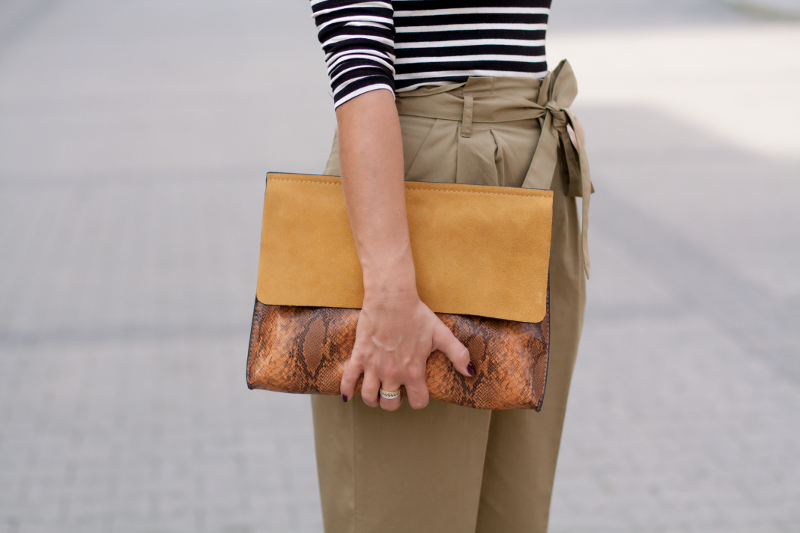 ♦ ♦ ♦ ♦ ♦ ♦ ♦ ♦ ♦ ♦ ♦ ♦ ♦ ♦
Hello guys and welcome to my blog. I hope you had a lovely weekend. Today it will be about some my favorite pieces and favorite pattern. I combined my favorite piece paperbag waist trousers with stripe turtleneck, together with dark brick orange pumps. Even tough I was looking for red ones, but no luck. Either heel is too high, or size doesn't fit. These are just perfect. I love this color and you probably noticed that no color is repeating itself in this outfit. Colors don't have to match all the time as long as they related or complement each other.
Top: H&M
Trousers: Zara
Shoes: Mango
Handbag: Zara
Watch: Michael Kors
Photos by: Jefferson Kenji
Thank you very much for reading. I hope you liked this article and if so, please let me know in the comment section down below. Or show me your support on my Facebook page, or simply heart me on Instagram. Let me know if this is something you would wear or how would you style it similar pieces. I can't wait to hear from you. Have a great day day. ♥