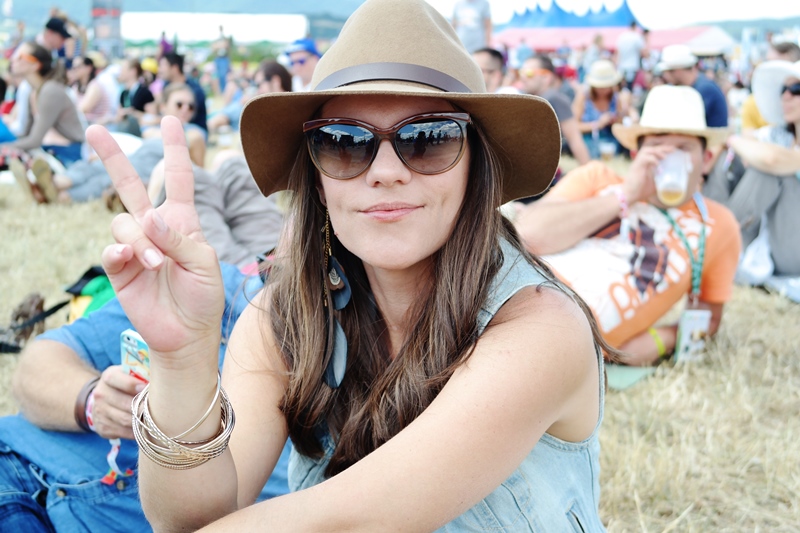 Na Trenčianskom letisku sa opäť konal už 19. ročník Pohoda festivalu a my sme pri tom samozrejme nesmeli chýbať. Dobrá muzika, aj jedlo sa dalo, skvelá partia kamošov z Londýna, Dubaja a Slovenska, pri ktorej sme sa zase mohli všetci tradične stretnúť a odreagovať sa.
Tento rok sme vyrazili o niečo skôr, už vo Štvrtok. Po minulé roky sme bývali v stane, no tento rok sme sa ubytovali na hotely v neďalekých Trenčianskych Teplicach. Neni nad dobrú posteľ a poriadnu sprchu. I keď to spanie v stane má to niečo do seba. Príjmené na tom bolo to, že sme spojili zábavu s relaxom i keď moc sme toho nenarelaxovali. 😀 Napísať článok na blog bolo nad ľudské sily. Tu je pár záberov a tiež niektoré z outfitov, ktoré som mala na sebe. Niejak som to nehrotila, chcela som sa hlavne cítiť pohodlne. V poslednej dobe som si veľmi obľúbila Boho look. A tak nechýbali široké nohavice, klobúk, strapcová kabelka, platformy aj sandále, pierkové doplnky a samozrejme dobrá nálada. V tej zábave sme aj fotiť zabudli, takže tých fotiek je pomenej. Počasie sa striedalo, cez deň teplo a vietor, v noci sa ochladilo až na 6°C. Poriadna zima, čo Vám budem hovoriť. V Nedeľu sme to zabalili a vyrazili domov. Toto bolo prvý krát, čo som bola tak dlho preč od malého a už som sa tešila ako ho vystískam a vybozkávam.
Ďakujem pekne za prečítanie, dúfam, že sa Vám tento článok páčil. A čo vy boli ste niekto? Aké sú Vaše dojmy a zážitky? Užili ste si tento rok?Aký druh zábavy máte radi? Majte sa krásne. ♥
♦ ♦ ♦ ♦ ♦ ♦ ♦ ♦ ♦ ♦ ♦ ♦ ♦ ♦
As every year we couldn't miss our biggest Slovak Pohoda festival that took place on Trencin's airport. Already 19th year, time flies! I stopped counting. Good music, food was ok, great bunch of friends from London, Dubai and Slovakia. Finally we could all meet up again and unwind together.
This year we arrived earlier on Thursday. We accommodated ourselves in hotel at nearby famous spa town Trenčianske Teplice. Before we used to sleep in a tent even a car sometimes, but I think we are too old for this kind of thing. Even tough it has its charm. It was nice to combine fun with relax although we didn't relax as much as we wanted. 😉 To write an article on the blog was an impossible task for a couple of days if you know what I mean. Here are a few shots from Pohoda festival and some of the outfits I wore. I didn't push it too much; all I wanted was to feel comfortable. Lately I'm into a Boho kind of look. I loved wearing my wide leg jeans and pants, cropped crochet top, hat, platforms and sandals too, feather accessories and a smile of course! We had so much fun we forgot to take pictures as well. The weather was really crazy this year, hot days and and nights extremely cold. The temperature dropped to 6°C during the night. I was not prepared for that at all. On Sunday it was time to say good bye. Until next time. This was the longest time away from my little boy and I couldn't wait to see him, hug him and kiss him all over.
Thank you very much for reading. I hope you liked this article. How about you? Did anyone go? How was your experience like? Did you enjoy this year? What kind of fun are you into? Have a great day. ♥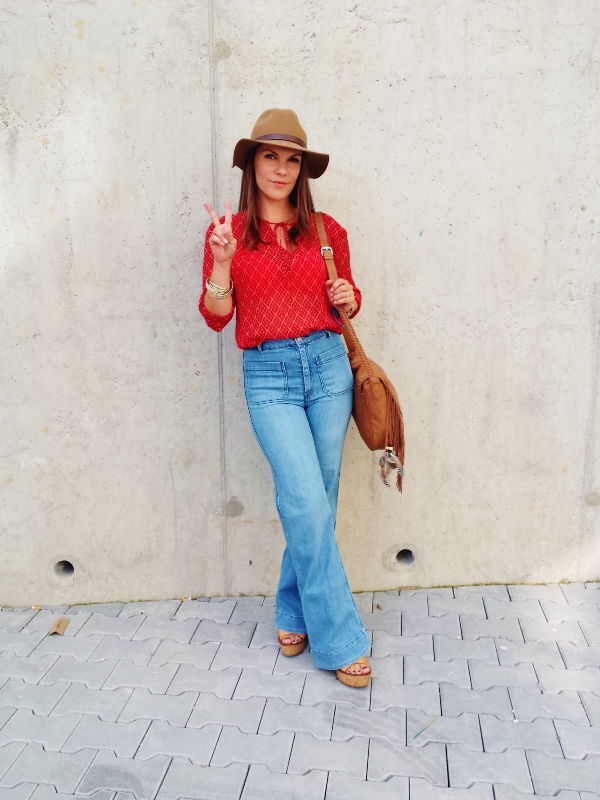 Top: Mango (podobný tu)
Rifle: H&M
Sandále: Mango (podobné tu)
Klobúk: H&M (podobný tu)
Kabelka: Stradivarius (podobná tu)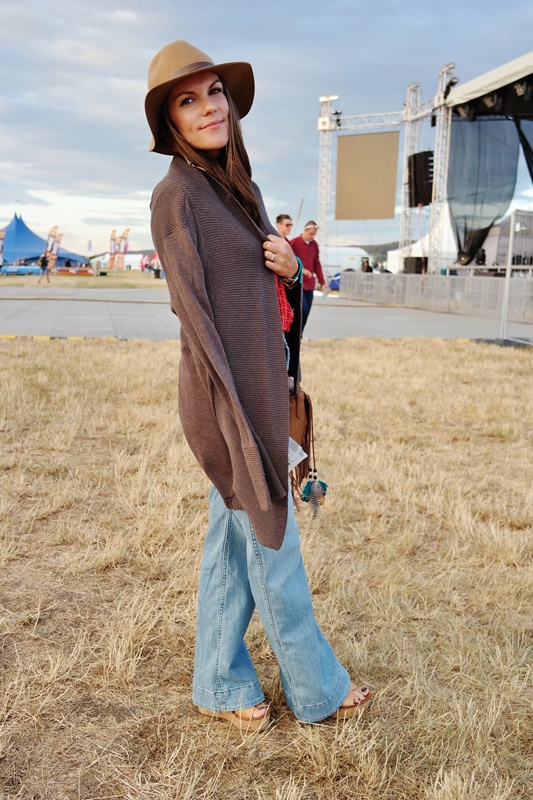 Sveter:: Orsay (podobný tu a tu)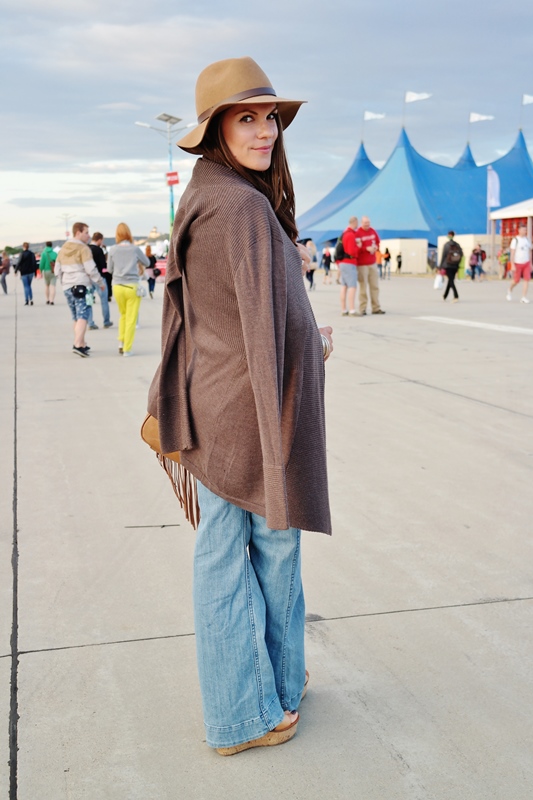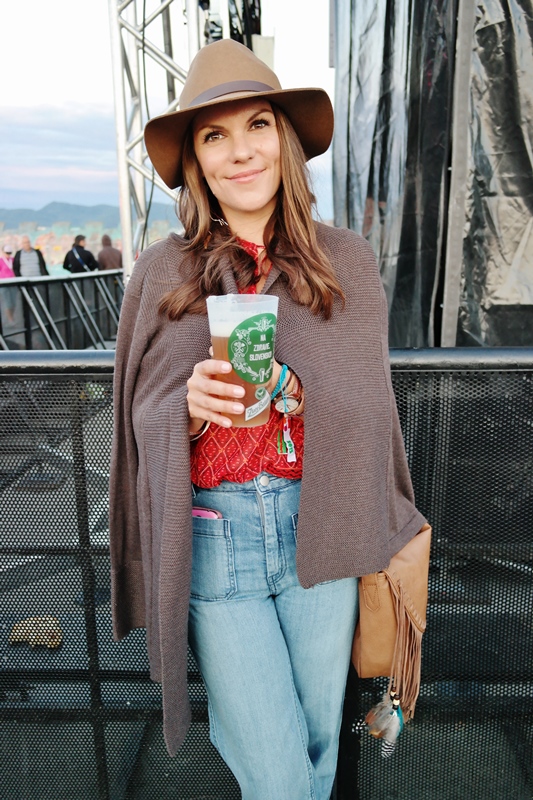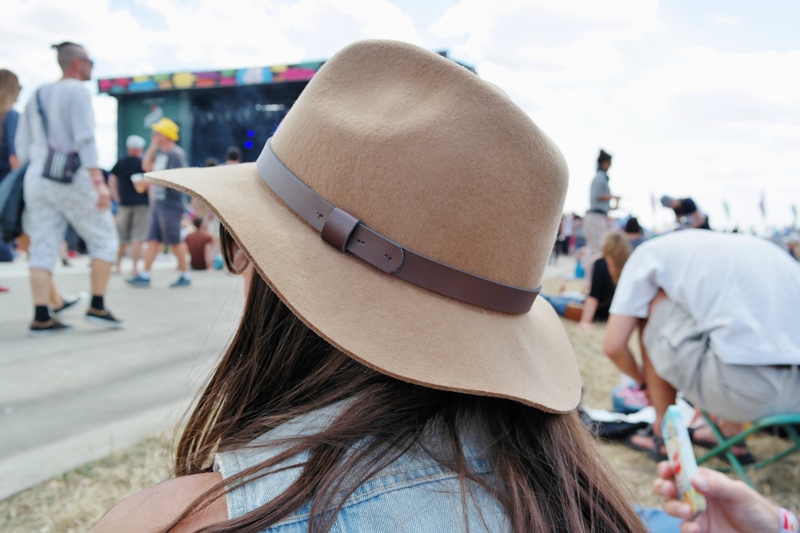 Riflová vesta:: H&M (podobá tu), Maxi šaty (podobné tu)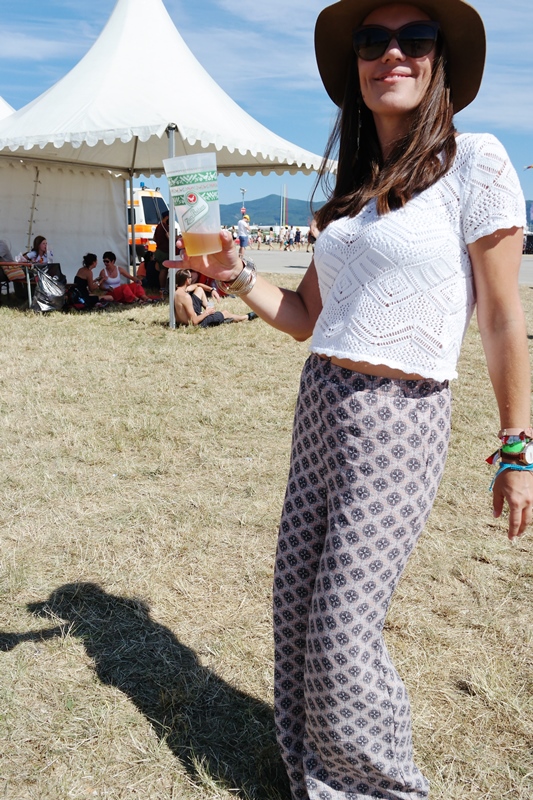 Nohavice:: H&M (podobné tu), Top:: H&M (podobný tu)