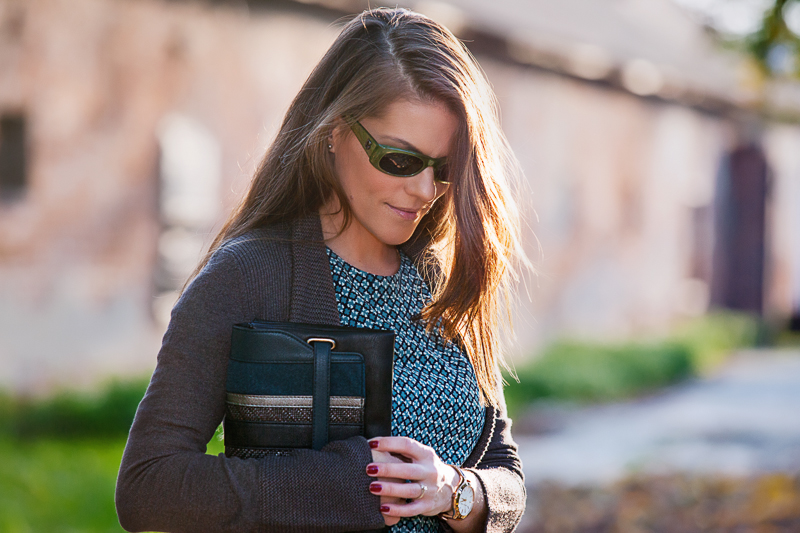 It was a beautiful and sunny day. I'm surrounded by nature in our gorgeous nearby park where I also like to run in my spare time and come with my little boy to feed the ducks.This is a very comfortable outfit I like to wear especially when I want to feel comfortable and I'm lazy to think what to wear. I'm sure you can relate. Emerald pattern dress and long, cozy cardigan do it for me perfectly. I love a good quality cardigan with a nice detail on the sleeves. It's very warm and cozy. Knitted goes huge this fall and winter, I absolutely adore it. It's a great casual outfit for fall and spring.
♦ ♦ ♦ ♦ ♦ ♦ ♦ ♦ ♦ ♦ ♦ ♦ ♦ ♦
Bol krásny a slnečný deň. Obklopená prírodou v našom nádhernom parku, kde si občas chodím aj zabehať, alebo nakŕmiť kačky s malým. Tento outfit je veľmi pohodlný, keď sa mi moc nechce premýšľať čo na seba. Smaragdovo-zelené vzorkované šaty (sú aj v inej farbe) a dlhý sveter to vyriešili. Svetrík je dobrej kvality s pekným detailom na rukávoch. Pletené je trendy túto jeseň aj zimu. Užasný outfit na jeseň aj na jar.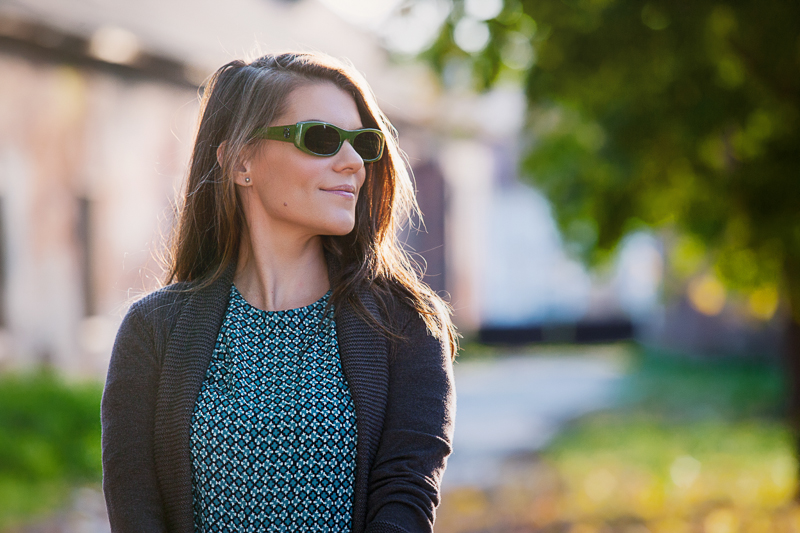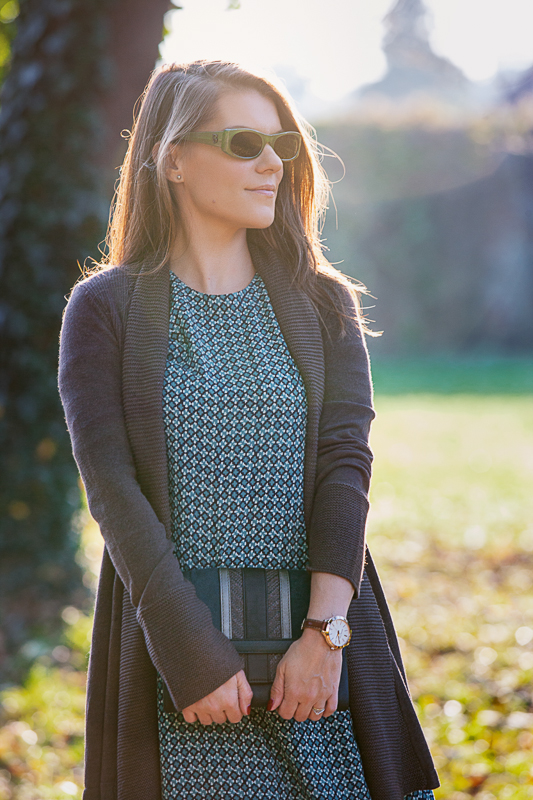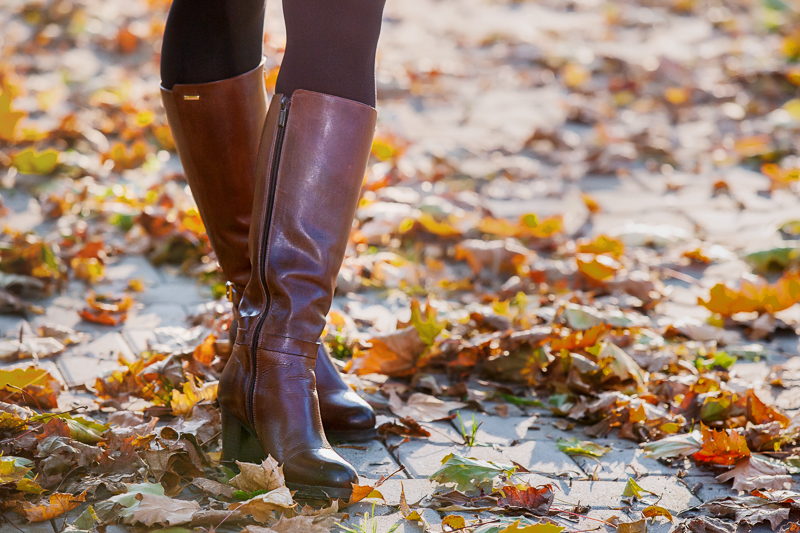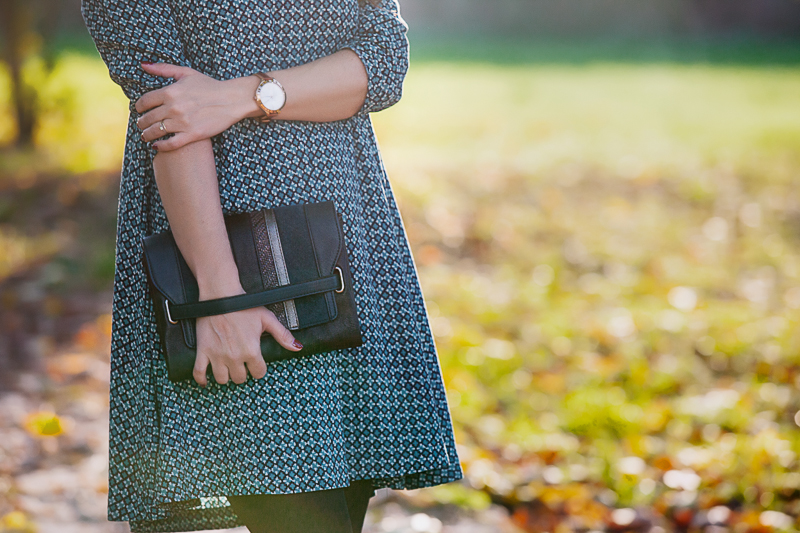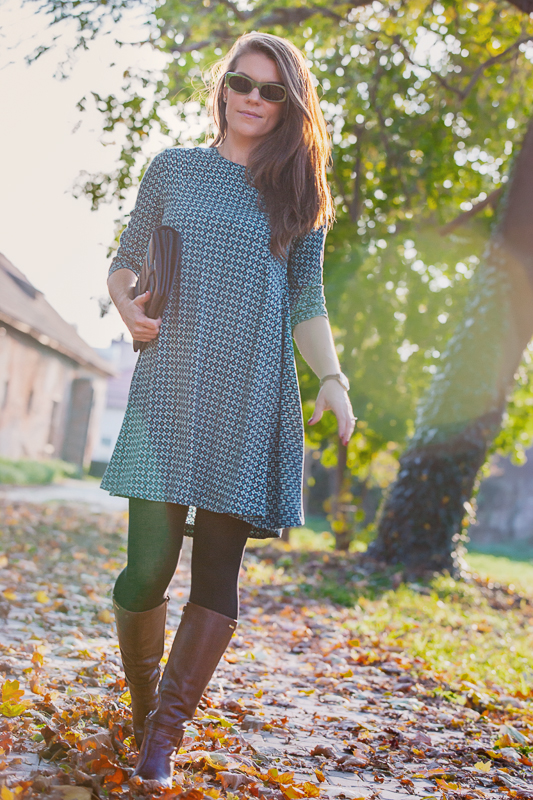 Outfit: Dress:: H&M, Cardigan:: Orsay, Tights:: Bepon, Boots:: Baldacini, Bag:: Promod Sunglasses:: Versace (vintage),
Occasions: walking in the park, running errands, coffee date, shopping
Tips: Add a belt to your long cardigan for more sophisticated look or you wear a desert boots with A-line dress,  it also look great
Photos by: Romana Chudikova

Thank you very much for reading. Let me know if you have liked this outfit? If so comment in a section down bellow. Is this something you would wear? How do you pair it yourself?
♦ ♦ ♦ ♦ ♦ ♦ ♦ ♦ ♦ ♦ ♦ ♦ ♦ ♦
Outfit: Šaty:: H&M, Sveter:: Orsay, Pančuchy:: Bepon, Čižmy:: Baldacini, Kabelka:: Promod, Okuliare:: Versace (vintage)
Príležitosti: prechádzka po parku, kŕmenie kačiek, running vybavovačky, rande, shopping
Tipy: pre zvýraznenie postavy môžete outfit doplniť opaskom, dodá mu to viac šmrncu, k týmto šatám sa tiež hodia púštne bagandže
Ďakujem veľmi pekne za prečítanie. Dajte mi vedieť do komentu, či sa Vám outfit páčil? Či sa niečo podobné u Vás v šatníku nachádza a ako to kombinujete vy?