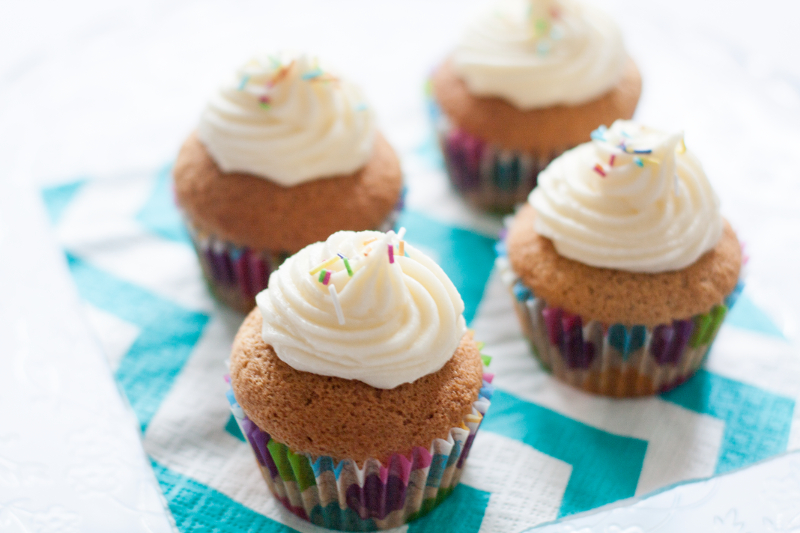 Ahoj a vitajte na blogu. Dnes mám pre Vás recptík na tieto úžasné vanilkové cupcakes so syrovým krémom. Včera mal náš drobec meniny a tak som mu pripravila sladké prekvapenie. Vždy som bola trošku vytrémovaná z týchto rozkošne vyzerajúcich košíčkov. A tak som si kúpila pár malých pomocníkov a som z nich nadšená. 🙂 Výsledok dopadol nad moje očakávanie. A čo vy a cupcakes? Máte radi, pečiete, či nie?
Na tieto cupcakes som sa chystala už veľmi dlho, no až teraz som našla odvahu. Keď som objavila tieto zdobiace trysky na torty, košíčky a zákusky, cítila som sa oveľa istejšie. Nechápem len, prečo mi to trvalo tak dlho. Upiecť cupcake, nie je žiadna veda to Vám poviem. Ale urobiť krém, to je hotová alchymia. 😀 Pomer je kľúčom.
Ingrediencie na cupcakes:

125g hladká múka (ja som dala špaldovú a pohánkovú)
100g práškový cukor
1/2 čl sóda bikarbóna
125g maslo
2 vajíčka
1čl vanilkový extrakt
1 1/2 pl mlieko
Krém na cupcakes:
50g maslo
80g syrový krém (ja som dala Philadelphia)
125g práškový cukor
Postup:
Pripravíme si maslo na cupcakes, ktoré necháme zmäknúť tak, aby keď do neho pichnme prstom prešiel ľahko skrz. Do vačšej misky preosejeme múku, cukor, sódu. Pridáme vajíčka a zmäknuté maslo. Mixérom dobre premišamie, aby sa všetky ingrediencie pekne spojili. Mlieko a vanilkový extrakt spolu zmiešame a pridáme do cesta a znovu dobre rozmixujeme. Priravíme si na muffinový plech a košícky a plníme nie úplne väčšej polovice. Pečieme na 170°C približne 20min. Necháme vychladnúť.
Postup na krém:
Aj tu musí byť maslo zmäknuté tak, aby keď do neho pichnete prstom ľahko prešiel skrz. Takto zmäknuté maslo rozmixujeme s syrovým krémom, tak aby sa pekne do seba zapracovali. Pridáme cukor, ale nie všetok naraz! Ja som ho pridávala postuplne na tri etapy, aby sa cukor dobre zapracoval. Tým som sa tiež ujistila, že nie je prílš sladký. Naplnila som zdobiace vrecko krémom a vyskúšala som si pár trysiek a štýlov na papieri na pečenie. Keď som už ako tak vedela, čo robím a akú trysku chcem na zdobenie použiť, krém som z papiera dala naspäť do misky, obalila fóliou a dala chladiť. Až keď sú cupcakes úplne vychladnuté, začneme so zdobením. Pokiaľ máte radi sladší krém, kľudne si pridajte viac cukru. 🙂
P.S. Cupcakes boli vonku a krém pekne držal. Náš drobec ho ale nakoniec vôbec nechcel, tak musel dole. Ale za to mne vôbec nevadil. 😉 Dobrú chuť a príjemné pečenie.
Ďakujem pekne za prečítanie. Dúfam, že sa Vám recepet páčil a vyskúšate ho pri najbližšej príležitosti, ako oslave narodenín, menín atď. Keď tak mi dajte vedieť, či radi pečiete a čo pečiete najradšej. Podporiť ma môžete tiež lajkom na mojej Facebook stránke, alebo srdiečkom na instagrame.  Majte sa krásne. ♥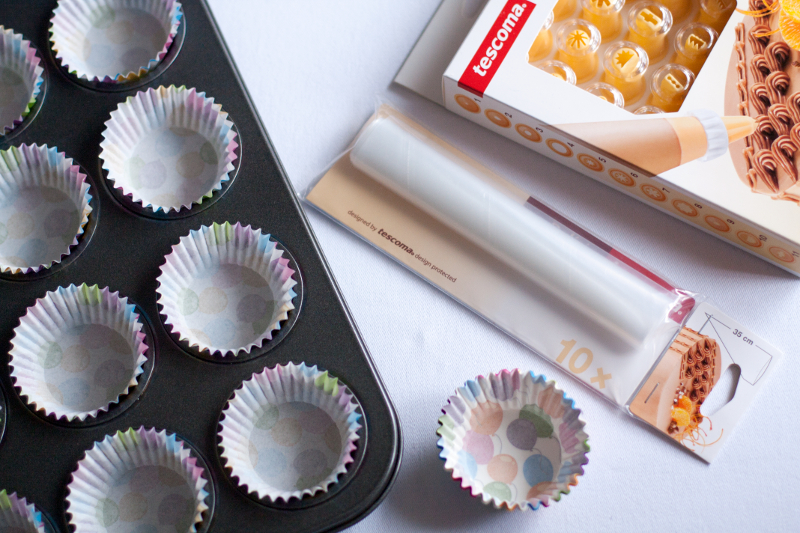 Kde sa dajú kúpiť: Trysky – TU, sáčky – TU, plech – TU, košíčky – TU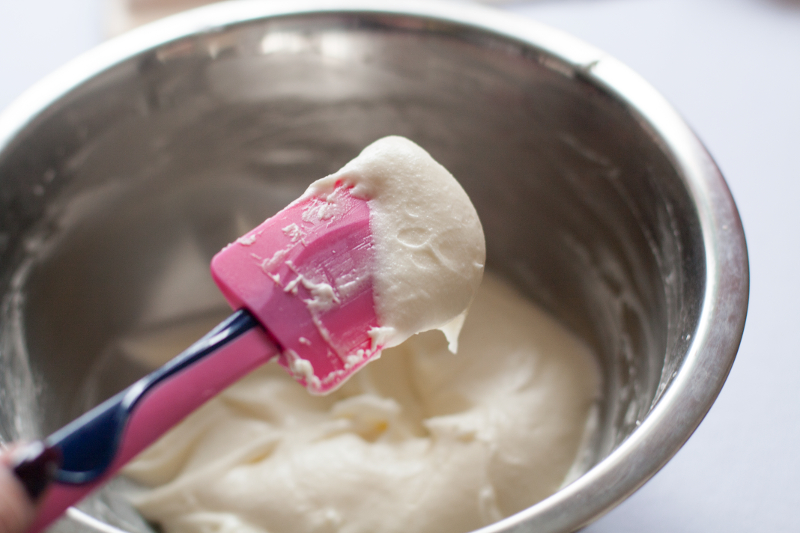 Plnka na zdobenie.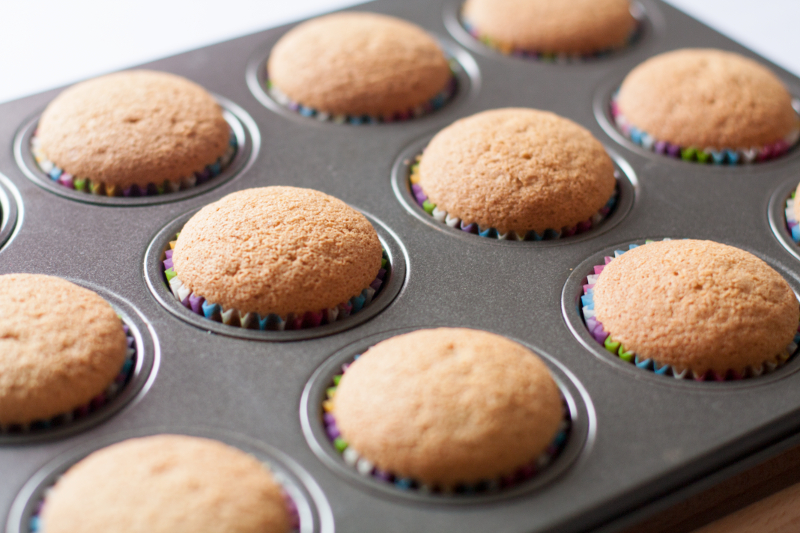 Pripomínajú mi tenisové loptičky. 😀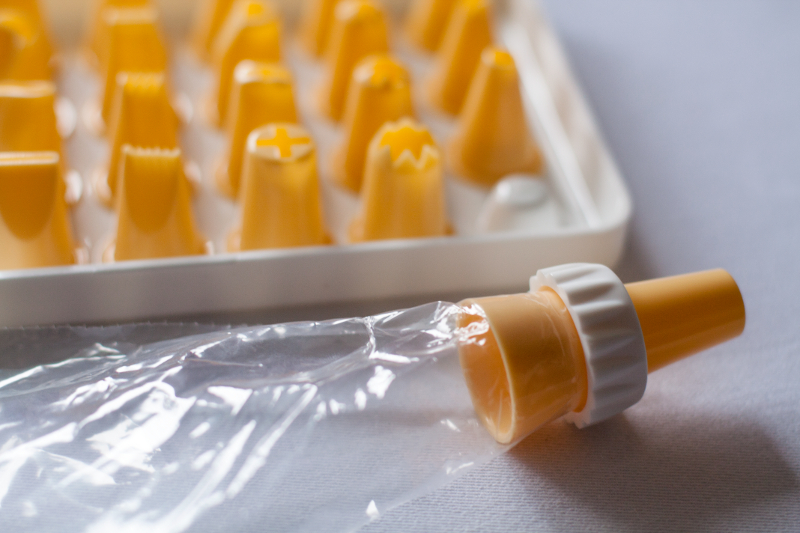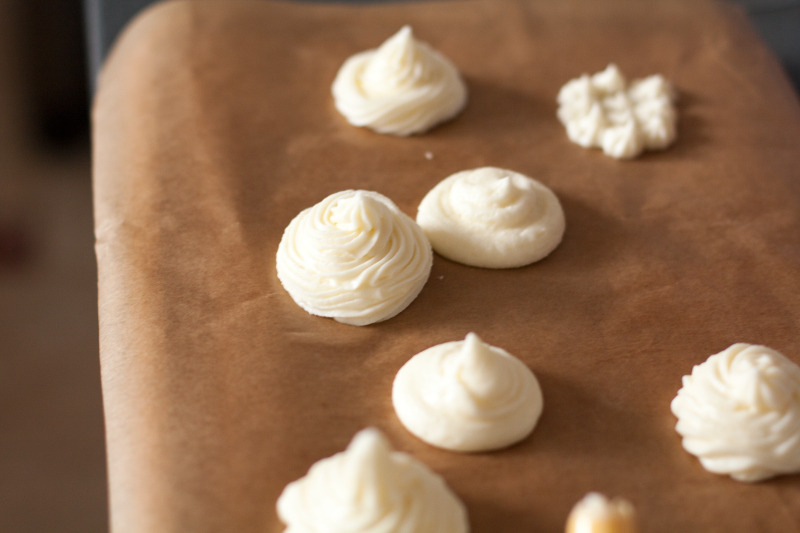 Skúšala som rôzne trysky a štýly. Plnku som ale nevyhodila! Späť do misky so ňou. Practice makes improvement. 🙂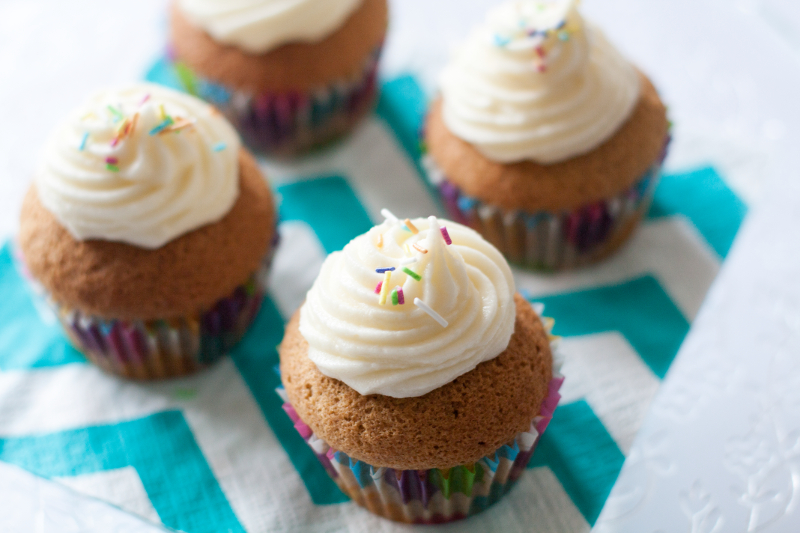 Ozdobila som ich farebnými funfettami, ktoré mi zostali z minulej oslavy. 🙂
Mňam. :p
♦ ♦ ♦ ♦ ♦ ♦ ♦ ♦ ♦ ♦ ♦ ♦ ♦ ♦ ♦
Hello there and welcome to my blog. Yesterday was our little one name's day so I decided to make him some cute cupcakes. I was always intimidated to try them out but since I found these decorating nozzles I felt more confident. I absolutely love it and I can't think of a reason why I haven't had them by now. How about you? Do you like cupcakes, bake them or not?
Like I said, I wanted to try these for ages but I didn't find the courage until now. Since I bought the nozzles I wanted to try them out straight away. To bake cupcakes is not a rocket science, but the make the cream is a downright alchemy. 😀 Proportion is the key!
Ingredients for cupcakes:

125g self-rising flour (I combined buckwheat with spelt flour)
100g caster sugar
1/2 tbsp. bicarbonate soda
125g soften butter
2 eggs
1tsp. vanilla extract
1 1/2 tbsp. milk
Frosting:
50g soften butter
80g cream cheese (I used Philadelphia)
125g caster sugar
Method:
Butter must be soft enough, so you can easily pierce through with your finger. In a bigger bowl sift flour, sugar and bicarbonate soda. Add eggs and soften butter and mix well in a mixer or a hand blender. Once you have done that, mix milk with a vanilla extract and add it to a bowl and mix well again. Prepare a tray for twelve cupcakes and fill it up to a bigger half. Bake on 170°C around 20 minutes.
Frosting method:
It is also important that butter must be soften enough to pierce easily through with your finger. Mix it together with a cream cheese until well incorporated. Add sugar but not everything. I did it on three stages and keep on mixing until you get desired consistency. I filled up decorating bag and started practicing on a grease paper first. I tried a couple of nozzles and styles. Once I knew what I was doing, I put it all the practiced frosting back to the bowl. Cling filmed it and put it back to the fridge. Once cupcakes are chilled you can start decorating. Our little one wasn't too keen on the frosting tough. But I totally didn't mind that. 😉 Enjoy and happy baking.
Thank you very much for reading. I hope you like this recipe and if so let me know in the comment section down below. You can support me by liking my Facebook page or heart me on Instagram. Let me know if you like to bake and what do what you bake the most. Have a lovely evening. ♥