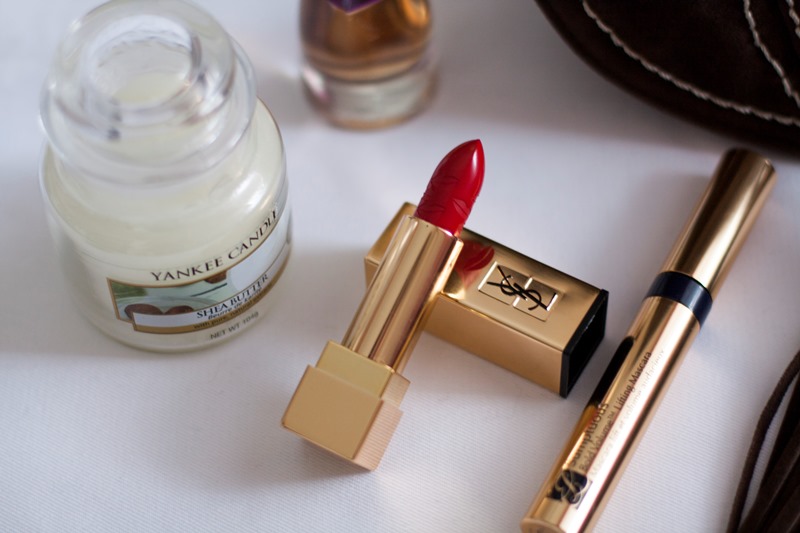 Zdravím a vitajte na blogu, dúfam, že ste si užili pohodový víkend. Dnešný článok bude o mojich narodeninových novinkách. Narodeniny ako také som tento rok nijak extrémne neriešila, popravde by som aj zabudla, že ich mám, keby mi to nebolo pripomenuté. Všetko sa tiahlo v najbližšom rodinnom kruhu a žiadne bujaré oslavy ako za mlady sa nekonali. 😀 Kino a príjemná večera pri sviečkach, bola ideálna voľba. Aká je Vaša predstava oslavy narodenín, či ideálneho darčeku? U mňa je to vačšinou niečo, čo mi došlo a momentálne to potrebujem. 😀 Tiež to tak máte?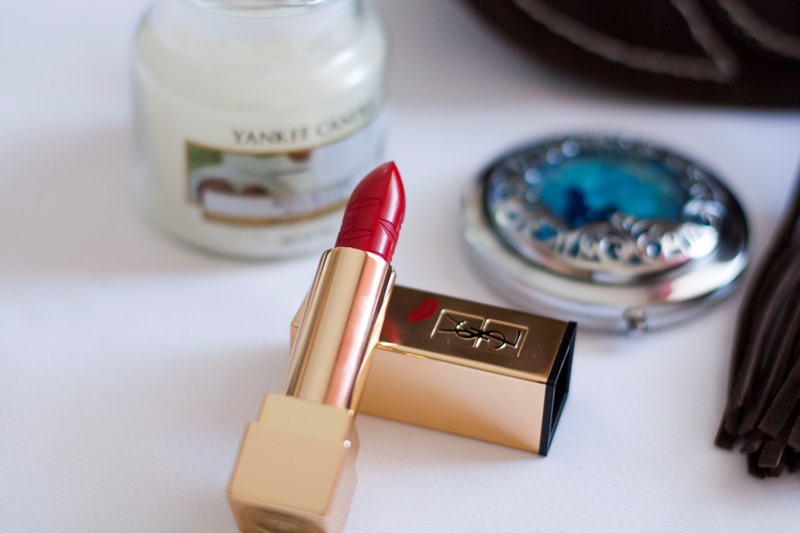 Určite za zmienku stojí tento úžasný červený rúž na pery od Yves Saint Laurent Le Rouge 01, limitovaná edícia Kiss and Love. Vysoko pigmentovaný, ozajstný žiarivý červený odtieň, ako stvorený pre mňa. Má jemnú, hladkú textúru, neuveriteľne ľahko sa nanáša a zanecháva príjmený satinový lesk. Pri aplikácii bez ceruzky sa veľmi rýchlo rozpije a nemá až takú dlhú výdrž, takže je potrebné si ho znovu aplikovať. Mne to ale vôbec nevadí. 😀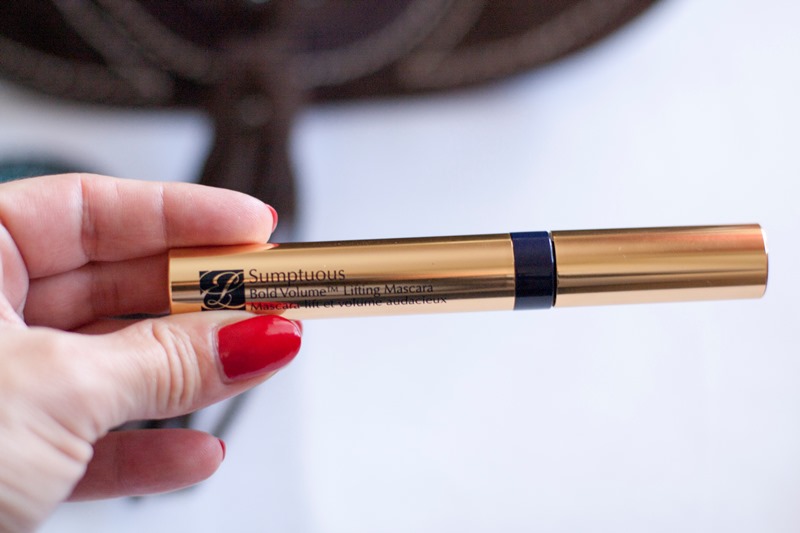 Estée Lauder Sumptuous Bold Volume Lifting Mascara, ktorá robí úžasne dlhé mihalnice. Mám ju síce prvý krát, ale za tú krátku dobu som si ju veľmi obľúbila. Som zvedavá koľko mi vydrží.  😀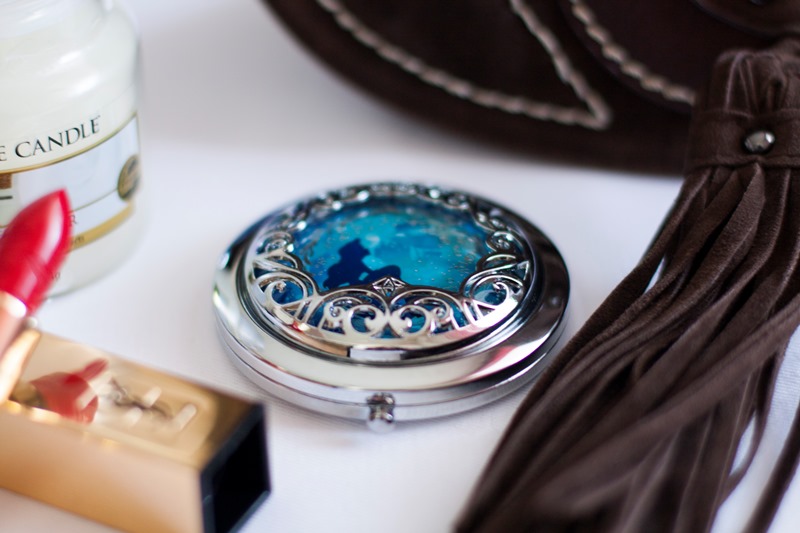 Zdobené zrkadielko princezny Ariel od Sephora, Disney kolekcia, ktoré ste už mohli vidieť na mojom instagrame. Pre mňa odo mňa. Áno treba si urobiť radosť sebe samej, prečo nie? 😉 Nechala som si ho poslať od kamošky z Ameriky. Zbožňujem takéto skovsty, bohužiaľ sa zatiaľ nedá zohnať u nás.Vzadu je vyryté "Go With The Flow", taký malý detail ho robí naozaj výnimočným a veľmi sa z neho teším. 🙂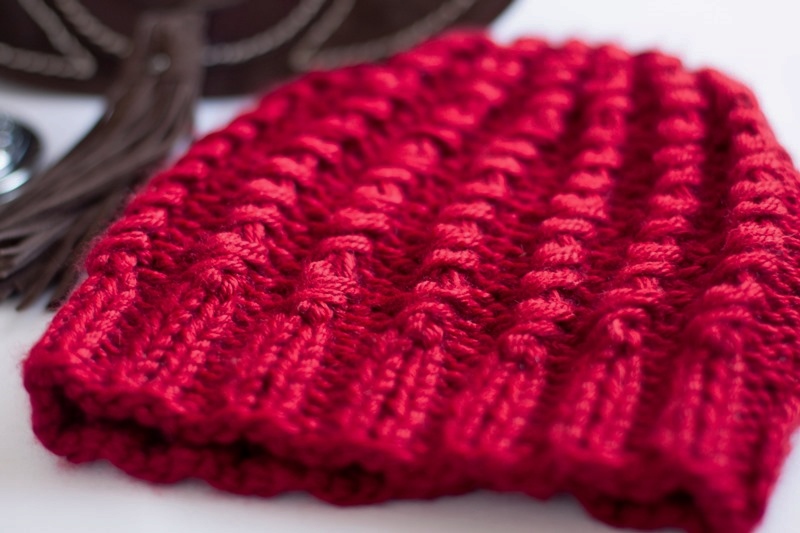 Pletená čiapka od Andy Tomek bola asi jediným prekvapením, i keď neplánovane ale prišla pár dní pred narodeninami, tak sa to počíta. 🙂 Uplietla mi ju k mojej červenej aktovke, je to úžasná osôbka, šikovná mamina. Každé ráno ma príjemne zohrieva, keď nosím nášho drobca do škôlky. 🙂 Už ste ju u mňa mohli vidieť tu.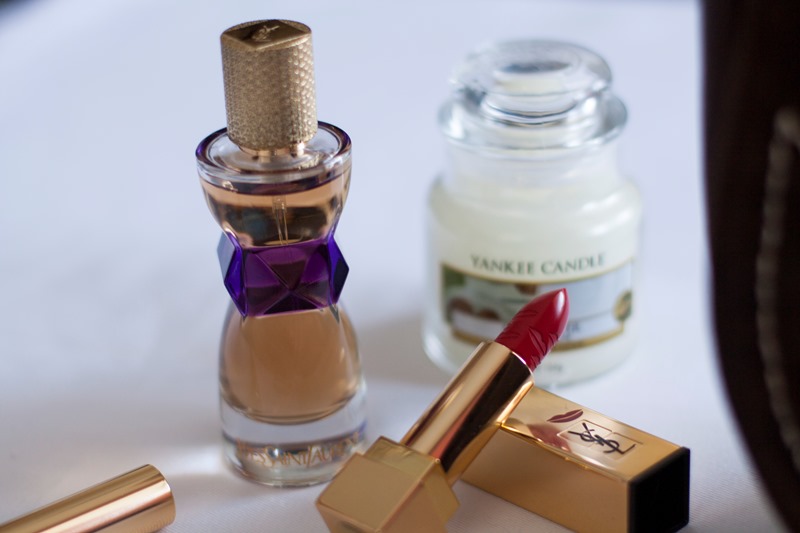 Parfém YSL Manifesto, je to veľmi príjemná sladká, vanilkovo – ríbezlová vôňa, skôr zimná. P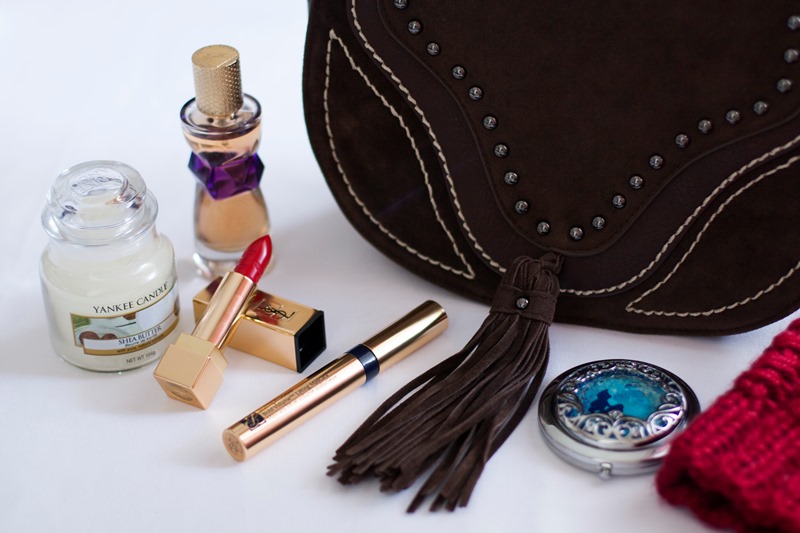 Hnedá vybíjaná kabelka so strapcami a vyšívkou, z bežného obchodíku, nič drahé. Určite ju čoskoro uvidíte na blogu v outfite. Je to vďačný kúsok, nosím ju so sebou momentálne všade, zmestí sa tam aj zrkadlovka, čo je pre mňa dosť podstatné.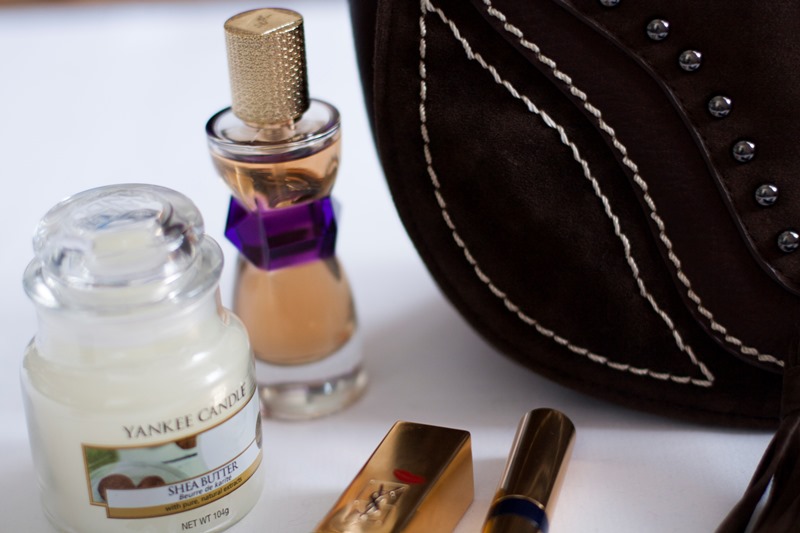 Yankee Candle Shea Butter vonná sviečka je moja prvá. Príjemná vôňa, zatiaľ som ju nepálila, ale už sa na to veľmi teším, keď si ju dnes zapálim pri dobrej knižke, ktorú momentálne čítam:)
Ďakujem pekne za prečítanie, dúfam, že sa Vám tento článok páčil, keď tak mi dajte vedieť dolu do komentu. Ktorá z týchto narodeninových noviniek Vás najviac zaujala, prípadne s ktorými máte skúsenosti. Pekný večer. ♥