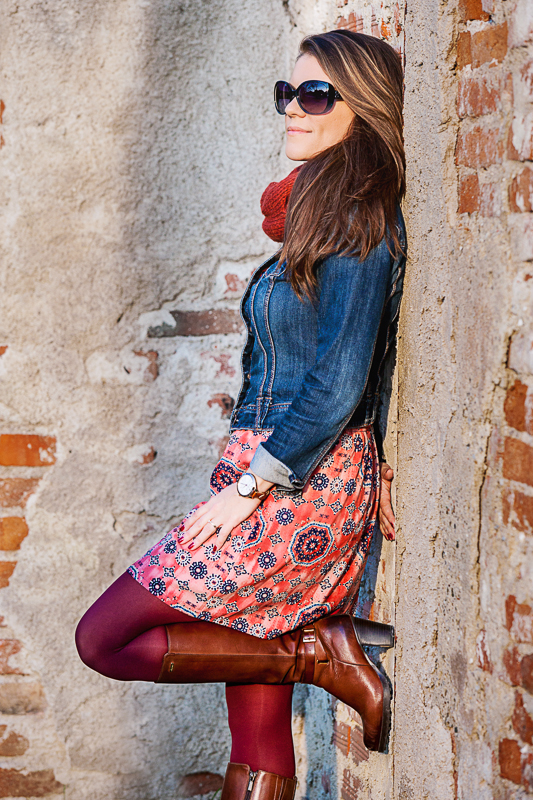 This is one of my casual looks, wearing a boho summer dress in a fall.  It is a great transition outfit for a nice and warm sunny day.
I have the dress for some time already, during the summer time I like to pair it with ankle boots and long necklace to festivals.  I like the pattern and color of the dress it would be shame to let it in the cupboard for another six to seven months. I paired the whole outfit within a color scheme of the dress.  I wear a white turtleneck underneath, colorful tights, denim jacket, boots, scarf I'm good to go!
♦ ♦ ♦ ♦ ♦ ♦ ♦ ♦ ♦ ♦ ♦ ♦ ♦ ♦
Toto je jeden z mojich bežných výzorov, boho letné šaty, ktoré sa využívam jeseň, alebo na jar. Veľmi sa hodí na prechodné teplejšie a slnečné dni. Tieto šaty mám už dlhšie, cez leto ich kombinujem s kotníkovými čižmamy s dlhým príveskom. Páči sa mi vzor je trošku hipisácky a bola by veľká škoda ich ešte nevyužiť. Celý outfit som doladila vo farbách šiat. Pod nimi mám biely roláčik, riflovú bundu do pása, čižmy and môžem vyraziť!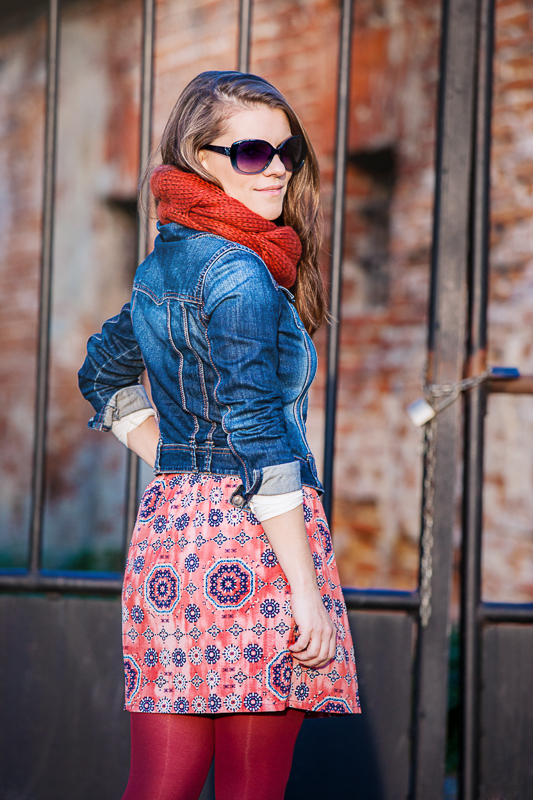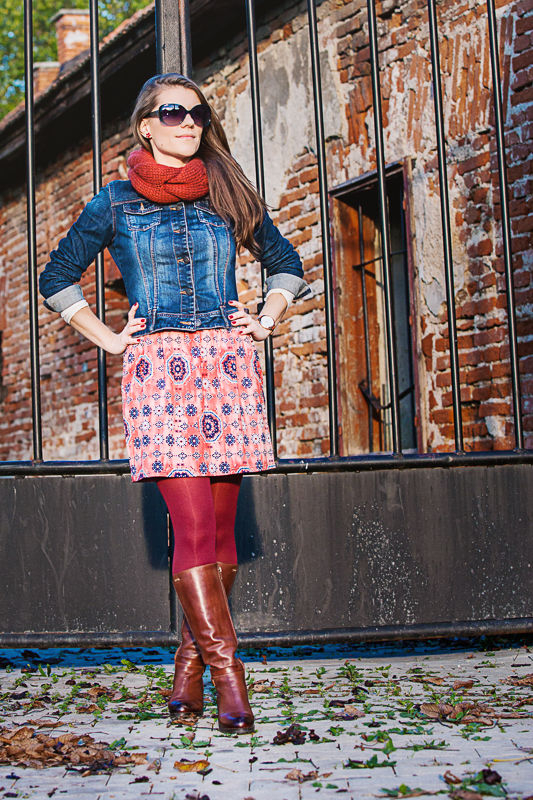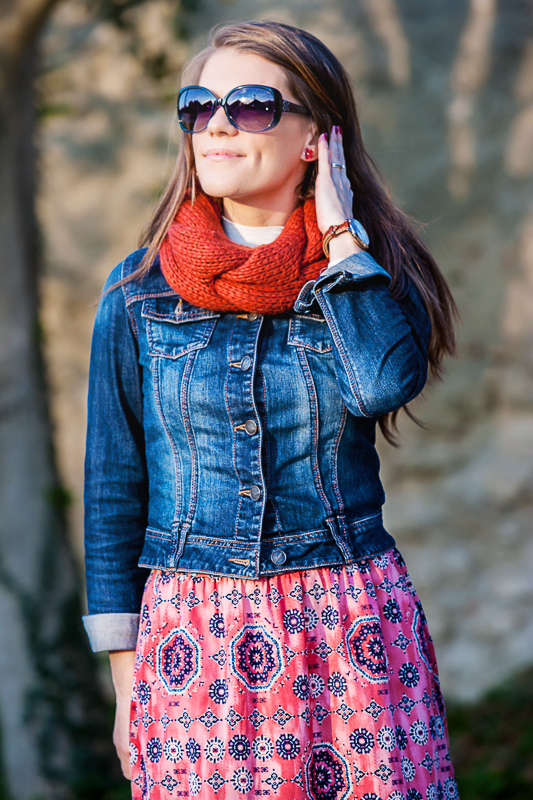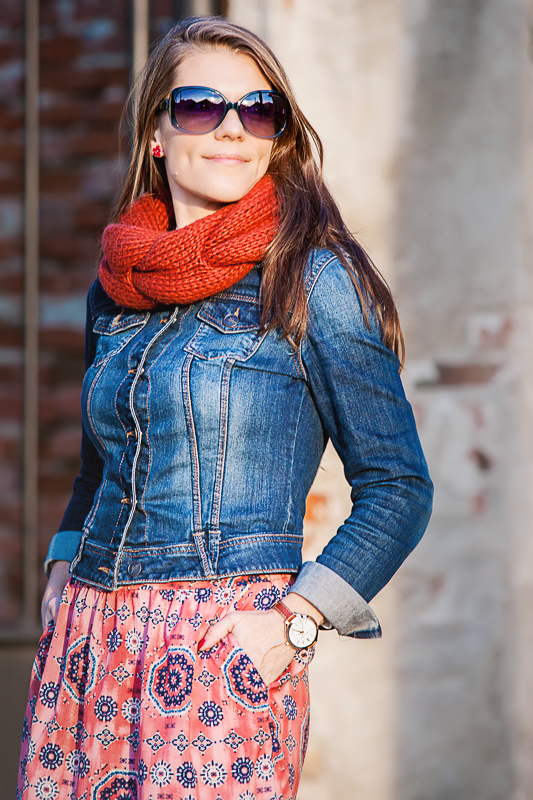 Outfit: Dress:: Mango (old), Top:: Promod, Jacket:: Orsay, Boots:: Baldaccini, Tights:: Bepon, Scarf:: Promod (old), Sunglasses:: Polaroid (old), Earnings:: Bata, Watch:: Michael Kors
Occasions: running errands, walking in the park, playing with kids outdoors
Tips: Keep the rest of the outfit and accessorizes within the color scheme of the dress.
Photos by: Romana Chudikova

Thank you very much for reading. Let me know if you liked this outfit post. Do you wear summer dress in other than summer season? Please share some of your tips on how to wear a summer dress in fall.
♦ ♦ ♦ ♦ ♦ ♦ ♦ ♦ ♦ ♦ ♦ ♦ ♦ ♦
Outfit: Šaty:: Mango (old), Rolák:: Promod, Bunda:: Orsay, Čižmy:: Baldaccini, Pančuchy:: Bepon, Šál:: Promod (old), Okuliare:: Polaroid (old), Naušnice:: Bata, Hodinky:: Michael Kors
Príležitosi: vybavovačky, na prechádzku do parku s deťmi, shopping
Tipy: zlaďte zvyšok outfitu farebne so šatami
Ďakujem veľmi pekne za prečítanie. Dajte mi vedieť, či sa Vám tento outfit páčil do komentu. Využívate letné šaty aj v iných ročných obdobiach, ako ich kombinujete? Podeťe sa s name o Vaše typy.